Not too many experts or fans were expecting Chelsea to make it into the Premier League's Top 4 before the season started.
The club had lost the league's best player, Eden Hazard, were facing a transfer ban and had a new, young manager in charge.
As such the predictions were mostly against the Blues making it into the Champions League spots.
One particular set of prediction from 21 BBC Sport pundits had only 3 of them predicting that Chelsea would finish in the top 4.
Of the three, two are former Chelsea players, Ruud Gullit and Mark Schwarzer.
It appears that Willian did not harbour the same fears before the campaign as it appears he saved the predictions for the end of the season.
And with Chelsea finishing fourth, Willian decided to remind everyone what exactly the pundits thought of the Blues before the start of the season.
Willian posted the list of predictions on his Instagram story adding a thinking face, as well as a shrugging sticker.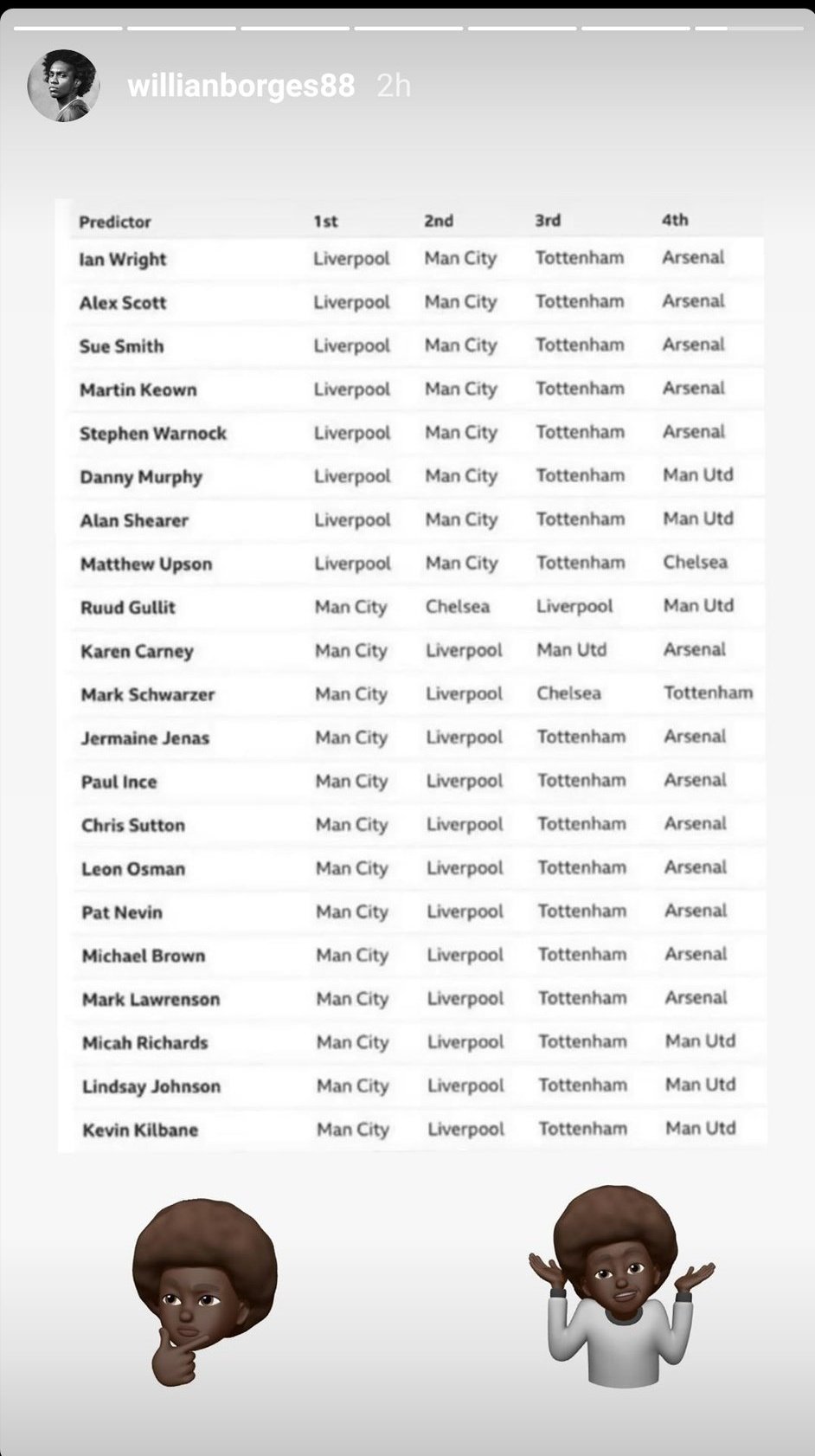 Willian is notorious for his controversial Instagram posts.
After Chelsea won the FA Cup in 2018, he put up a picture of the team celebrating, with then-manager Antonio Conte, covered in trophy emojis.
He had reportedly fallen out with the Italian who used him sparingly for much of his second year.
The Brazilian played an important part after the restart as Chelsea secured fourth place, although he missed the final game with an injury.
Willian's contract is up at the end of the campaign but the Blues are desperate to keep him at the club.
Chelsea are reportedly reluctant to offer him the three-year contract he is requesting although ports suggest that a breakthrough has been reached in negotiations.