No Ghanaian referee has been picked to officiate at the 2022 World Cup, reports indicate.
FIFA's preselection list for the continent includes Algerian, Mustapha Ghorbal; Moroccan, Rédouane Jiyed; Senegalese, Maguette Ndiaye; Egyptian, Oumar Mohamed; Congolese, Jean Jacques Ndala and Ethiopian, Bamlak Tessema, journalist Lassana Camara reported.
Six referees and 10 other officials were also selected for the last World Cup tournament, with no Ghanaian making it into that list as well.
Voici la liste des 6 arbitres africains présélectionnés pour la #CM2022
✅🇩🇿Mustapha #Ghorbal
✅🇲🇦 Rédouane #Jiyed
✅🇸🇳Maguette #Ndiaye
✅🇪🇬Oumar #Mohamed
✅🇨🇩Jean Jacques #Ndola
✅ 🇪🇹Bamlak #Tessema @CAF_Online @FRMFOFFICIEL @EFA @FsfOfficielle @fecofa_kinshasa @fifa pic.twitter.com/k4sjTCQY8s

— Lassana Camara 🎙📻🎤 (@lassanawelt) August 3, 2020
Ghana's recent history with referees has been quite unimpressive with the banning of Joseph Lamptey for life following his poor officiating in a match between Senegal and South Africa in 2016, in one of the most high profile cases.
A number of referees were also found to have been induced to influence games in local games, in an investigative piece by Anas Aremeyaw.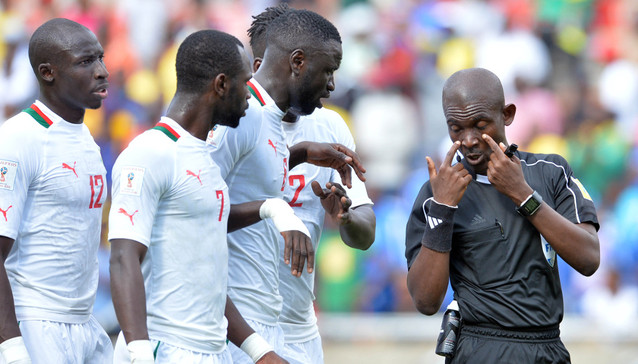 The late Benjamin Dwomoh remains the only Ghanaian to referee a senior World Cup match, at Spain 1928.
Another notable absentee from the list is Cameroon referee, Alioum Sidi who has officiated at five AFCONS and at two World Cups.
He also officiated the 2019 AFCON final between Algeria and Senegal.
The tournament will take place in Qatar from November 21 to December 18 2022.
FIFA  announced in March that the training course for referees appointed to World Cup 2022 in Qatar which was supposed to take place in March would be suspended.