It was a match that was envisaged to be a very competitive one; between two of the best sides in Europe.
Barcelona faced Man United in the 2011 Champions League Final at Wembley as they searched for their second trophy in three years.
Both teams were already domestic champions and were expected to produce a very close final.
That's exactly how the first half ended, with Wayne Rooney cancelling out Pedro's opener for Barcelona.
It was like night and day. While Man Utd kept themselves in the game in the first half, the Red Devils were played off the pitch in the second.
Lionel Messi and David Villa scored to give Barcelona the win but even before the final whistle, United's players were completely done.
Barcelona ended with 63% of possession, 19 shots to Man Utd's four and 12 shots on target to one for the Red Devils.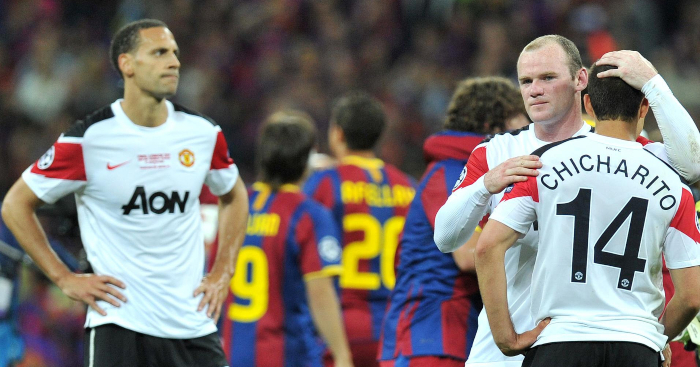 The Blaugrana were so dominant it forced Wayne Rooney to beg Xavi for mercy.
"That's enough, you've won. You can stop playing the ball around now," Rooney told Xavi, according to the Spaniard's teammate, Sergio Busquets in an interview with The Guardian.
Xavi confirmed this, saying Rooney approached him and pleaded with him.
"It must have been around the 80-minute mark," the Barcelona captain at the time said.