Barcelona's humiliation at the hands of Bayern Munich last Friday is an event that you would think would earn some empathy from the Catalans' opponents.
Far from it.
Bayern's players appear to have relished the massive victory and made no attempt to hide it.
One of the most scathing comments came from midfielder, Leon Goretzka, who had no sympathy at all for the devasted Lionel Messi.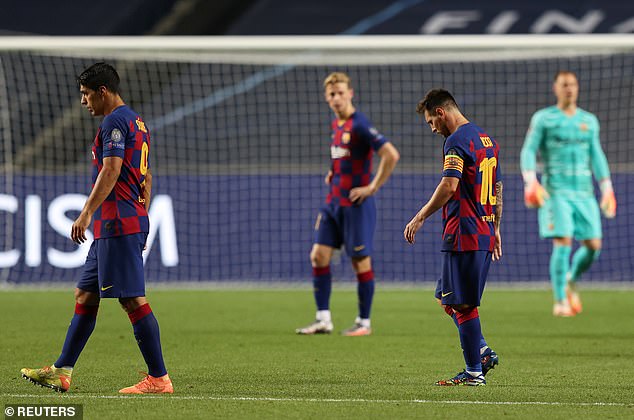 Goreztka was asked whether he felt sorry for Messi during Friday night's mauling and responded 'no'.
"Messi must've been a childhood-idol of yours, did it hurt having to see him like this?" the player was asked by a reporter.
Goretzka promptly replied: "No, it didn't hurt, it was fun actually."
Take a look at Goret
He wasn't the only Bayern player to revel in the win, with goalkeeper, Manuel Neuer also stating that despite realising that the win had been secured, the Bavarians wanted more goals to assert their dominance.
Barcelona were knocked out of the UCL by Bayern's dominant performance, leading to days of trolling from opposition fans.
The performances of senior players on the night were also questioned, with the spotlight falling particularly on Messi and Luis Suarez.
Take a look at Goretzka's comments below:
Goretzka is taking no prisoners 😭😭😭pic.twitter.com/7rmPnKxbfa

— Taisto (@TaistoFCB) August 14, 2020