The Ivorian Football Federation (FIF) has invalidated the candidacy of former striker, Didier Drogba, who was hoping to contest the Federation's Presidency.
Drogba's candidacy had been initially validated, despite some issues with his application, leading to the suspension of the elections and FIF's Electoral Committee.
FIFA, however, reinstated the Committee and the elections, with the electoral body opting to invalidate Drogba's candidacy.
It had been doubtful that Drogba's application would be accepted, with concerns raised over whether he could meet the election requirements.
The Ivory Coast Footballers Association (AFI), one of the five main interest groups in Ivorian football had refused to endorse his candidacy, drawing a suspension from FIFPro.
However, Drogba's application was controversially accepted after he got the endorsements of three Ivorian Ligue 1 clubs, two Ligue 2 clubs, two Championnat Division 3 clubs and an interest group, the dissident referees.
The sponsorship from the dissident referees was deemed inadmissible by FIF, hence the invalidation of Drogba's candidacy.
The elections will now go ahead on September 5 with Sory Diabaté and Idriss Diallo as the only two eligible candidates.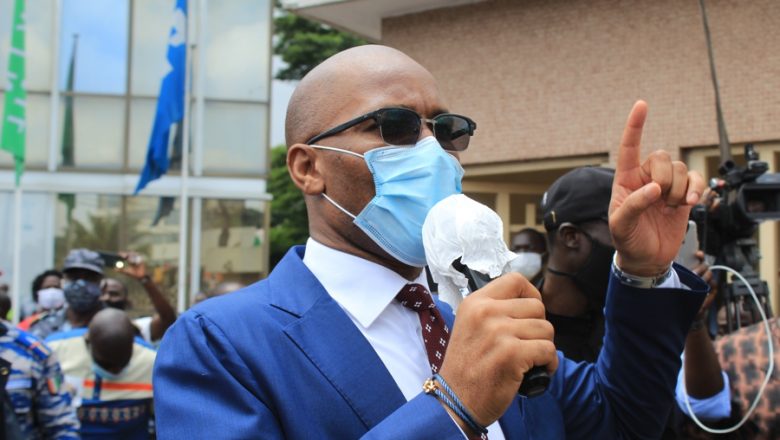 A statement signed by the outgoing president, Sidy Diallo, had earlier announced the suspension of the election stating that the Independent Electoral Commission (CEI) which is responsible for validating the  applications had "violated the electoral code "
The statement also added that "the electoral process no longer inspires confidence and that the neutrality of certain members of the electoral body was in doubt."
The Executive Committee said it had received complaints from some members of the electoral body about certain actions of its Chairman, René Diby, which put the integrity of the whole process in doubt.
---
More from Citi Sports
---
The Committee's statement said it had "received a note, sent by 4 members of the Electoral Commission, denouncing the actions of the Chairman of their commission and declaring that they do not align themselves with the decisions that he and certain members of the commission have adopted."
Diby had reportedly approved Drogba's application due to pressure from the overwhelming popular support for Drogba's candidacy, as hundreds of his supporters accompanied the former Chelsea striker to submit his forms.
He had believed that rejecting Drogba's candidacy would have fuelled an already tense situation in the country with not just the FA Presidency elections but Ivory Coast's presidential elections as well.
According to FIF, he admitted "to have acted in all naivety, to preserve social cohesion, in this sensitive period and to have found an ad hoc solution
This, FIF's Executive Committee, felt compromised the elections.
The statement concluded that the Executive Committee of FIF will ensure that the electoral processes adhere to the statutes of FIF, CAF, and FIFA.
It's unclear whether Drogba will appeal the decision but disqualified aspirants have five days to submit their appeals.
Below is the full statement from FIF on the invalidation of Drogba's candidacy (in French)