Sunday afternoon saw Liverpool win their first away game of the season as they cruised to a 2-0 win at Stamford Bridge against Chelsea. The Reds dominated the game from start to finish and were barely troubled by Chelsea who had Andreas Christensen sent off just before half time.
Liverpool eventually made their dominance count with a Sadio Mane header just 5 mins after the restart after some excellent build up play on the right. Soon after he took advantage of Kepa's customary mistake to double their lead.
Chelsea nearly got a consolation goal as debutant Thiago fouled Timo Werner. Allison Becker however was equal to Jorginho's hop and skip penalty and saved it.
Chelsea looked toothless for most of the second half and hopes of a title challenge may seem premature if Frank Lampard cannot get this Chelsea team firing.
So how did Lampard lose to Klopp despite having spent around 200 million pounds on rebuilding his team for matches like these? How did Chelsea give away three points when it looked like they had an idea of how to stop Liverpool from winning at Stamford Bridge for a second straight year?
Fabinho vs Werner
Timo Werner was surprisingly deployed on the left wing. This made a lot of sense as Lampard expected his team to find a lot of space behind Liverpool right back Trent-Alexander Arnold. Chelsea were also handed a boost as Gomez was injured in the warmup so Fabinho dropped into central defense alongside Virgil Van Dijk.
This was expected to make the game easier for Werner as Fabinho is a step slower than Gomez and will allow him to use his pace to blitz pass the Liverpool number 3.
This did not happen as Fabinho had Werner in a vice grip and only on one or two occasions was Werner able to get past him. Considering the numerous times Werner tried to run at Fabinho, it was an excellent performance from the Brazilian to neutralize Chelsea's counter attacking threat.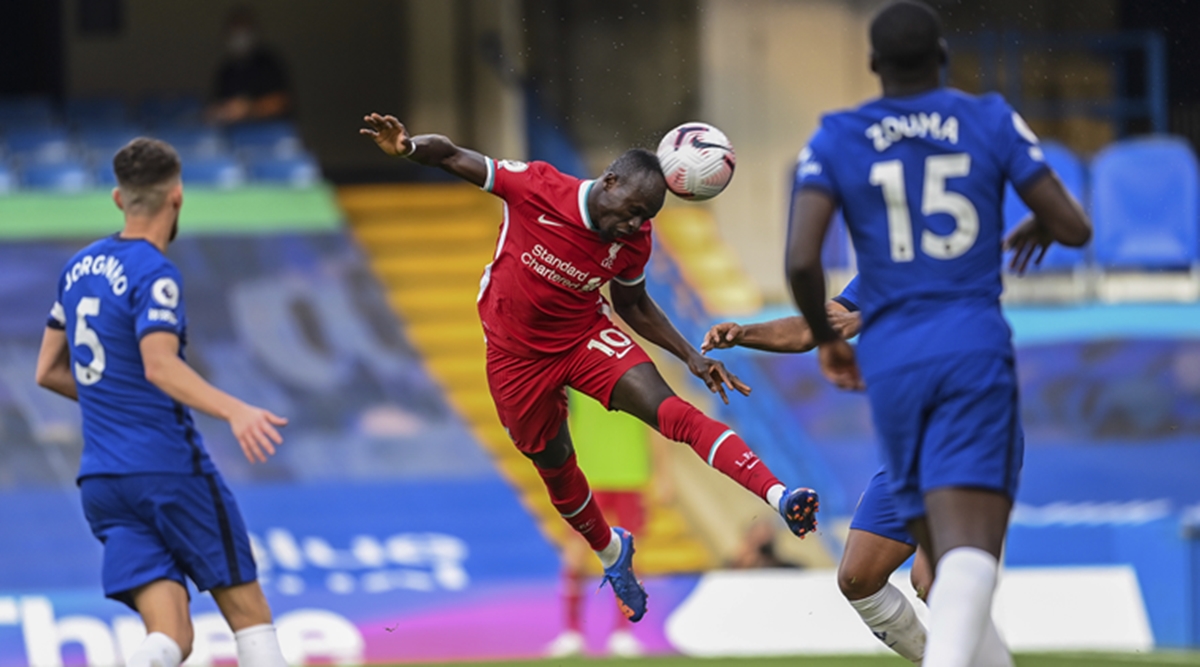 Chelsea's defense vs Mane
Sadio Mane was the key player in the final third for Liverpool as his excellent movement was too much for Chelsea to handle. When he received the ball on the left, his quick feet allowed him to drift away from Reece James and combine with left back Robertson and Wijnaldum who was shuttling towards the left hand side of Liverpool's midfield.
When he came inside Christensen seemed unsure what to do with him and it was one of these diagonal runs that caught the Dane flat footed and resulted in the red card after he hauled Mane to the turf with a tackle that came right out of a rugby match.
Mane's constant movement towards the central area of Liverpool's attack allowed him to lose his marker and excellently head home the opener from a delightful Roberto Firmino cross.
Mane's second goal came from his sheer persistence. After giving a bad pass that gave the ball to Chelsea, he did not give up the press and eventually took advantage of Kepa's poor pass to rifle the ball home from close range. All afternoon, he gave Chelsea the run around and Reece James looked average against the Senegalese superstar.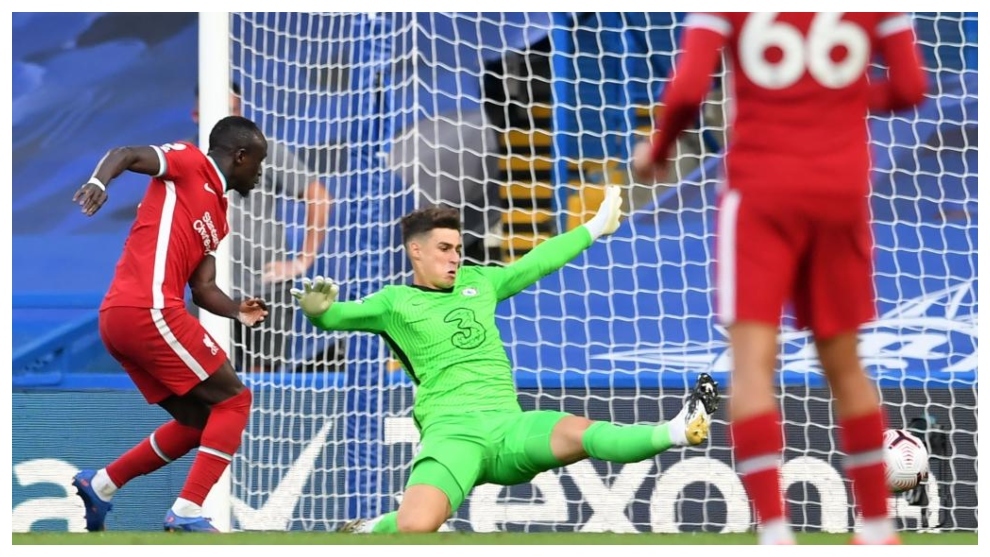 Kepa vs himself
Another game and another error leading to goal and perhaps, Kepa, the world's most expensive goalkeeper, has played his last game at Stamford Bridge. Since last season, the former Athletic Bilbao shot-stopper has struggled to live up to expectations with costly mistake after costly mistake whilst struggling to save even the simplest shots.
With Edouard Mendy no longer a Rennes player according to his club, Chelsea could be ready to give up on Kepa. However, after such an extended period of poor form there will be very few clubs willing to pay his wages or Chelsea's potential asking price. It remains to be seen what the future holds for Kepa but what we know for sure is Frank Lampard is done with him whether he admits it or not.