The announcement of Chelsea signing Kai Havertz at the beginning of the season was met with excitement and had Chelsea fans believing they have signed the next big thing from Germany since German Bratwurst (German Sausage!).
Havertz burst onto the scene as a teen and performed admirably for Bayer Leverkusen in Champions League, Europa League and the domestic league. His reputation preceded him as he was the only outfield U21 player who had played over 8500 minutes since 2015.
In the same period, he was the second-highest scorer with 35 goals only behind Kylian Mbappé and 4th highest in assists, with 21, behind Mbappé, Ousmane Dembele and Sancho.
These performances have earned him some comparisons with young Michael Ballack and Toni Kroos. Havertz has the ability to play as a target man, a midfielder just behind the striker, a box-to-box midfielder and in some peculiar situations, out wide, as a winger.
The Chelsea approach to football is one heavily hinged on creativity through the middle, wing play from full-backs and pressure from midfield when out of possession. A critical look at the statistics shows Kai Havertz's strengths may never be realized in the current Chelsea tactical approach.
As a youngster at Bayer Leverkusen, Kai Havertz posted some interesting statistics owing to the role he played in their team. In terms of passing, 83% of Kai's passes were successful whilst 17% of the 5,436 passes were not completed.
As Kai was often deployed in the hole behind the striker, he was very lethal in arriving in the box late to finish off attacking moves as well as striking the ball from the edge of the box when opportunities arose.
Kai played over 50% of Bayer matches in this role and shone as evidenced by statistics he recorded in the period at the club.
In terms of goal contribution, Kai has been consistent with 10, 11, 20 and 18 goal contributions over the past 4 seasons.
The records speak for the young German as the main purpose of Chelsea recruiting him was to deploy him as a man behind the main Chelsea striker to create the opportunities for Pulisic, Ziyech, Hudson-Odoi, Abraham and Giroud.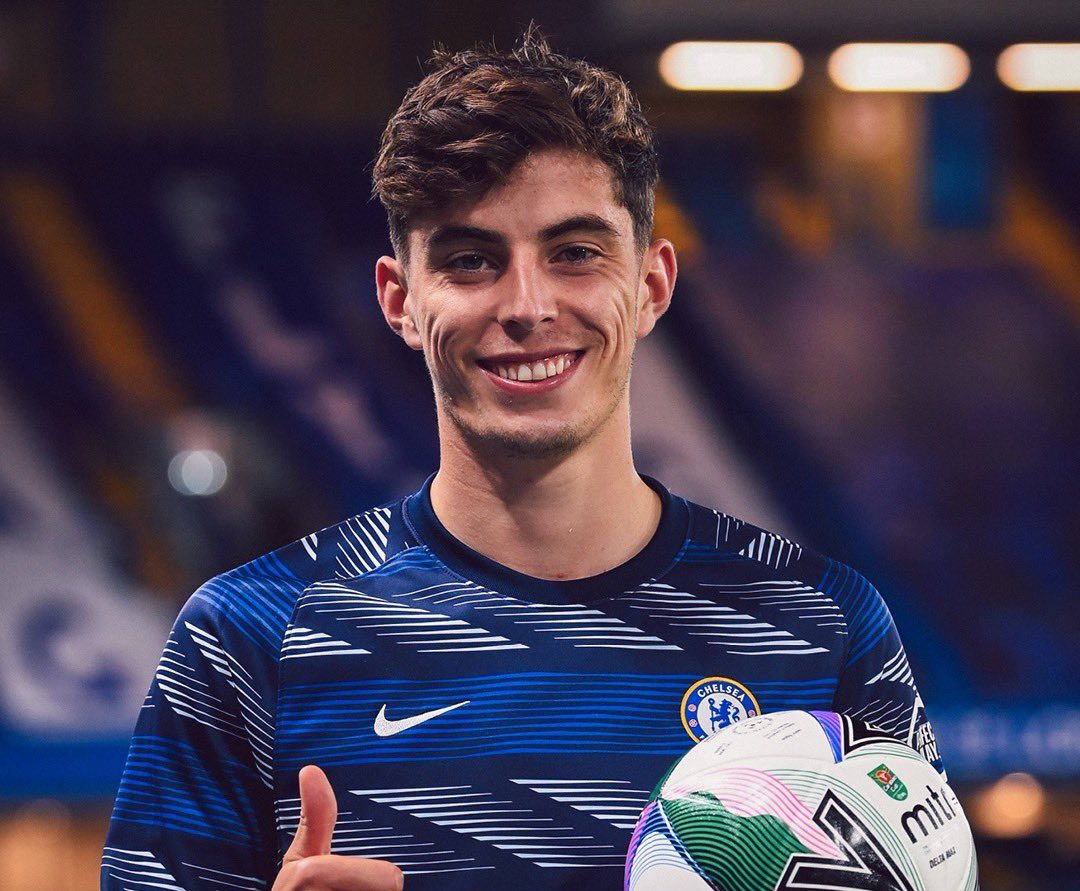 With a goal contribution high of 30 when deployed behind the striker, it would only be prudent Kai is played in that role rather than as a Central Midfielder; a role he has failed to contribute to a goal from.
Even if he was deployed in this role for his defensive capabilities; the data is not in his favour. Since his arrival in the Premier League; he has intercepted the ball only 5 times, recovered the ball in dangerous areas of the pitch off opponents 43 times (149 in 19/20, 234 in 18/19 seasons at Bayer) and lost 16 aerial battles whilst winning 14.
He has also been dispossessed 21 times in 11 outings and has made an error which has directly led to a goal. He has been dribbled past 14 times in 11 games; which is already half the average number of times (28) he was dribbled past over the 4 seasons at Bayer Leverkusen.

In terms of clear chance creation, Kai Havertz has been contributing his fair quota since his professional career started. He contributed a total of 33 chances whilst at Bayer Leverkusen. 23 of these chances were rightly converted. Since moving to Chelsea, 10 chances have been created but only 1 of those has been converted.
Kai Havertz and Frank Lampard admit the player's struggles begun from the onset of the COVID-19 symptoms. Albeit the player struggling to come to terms with the pace, power and demands of the PL, Havertz had an extreme form of the COVID-19 which affected him beyond the norm. The player is still trying to get to the level of before.
Frank Lampard's team has thrived in recent weeks against teams in the bottom half having scored 23 goals against clubs located there whilst scoring only 3 against teams in and around them on the league log.
Frank Lampard has tinkered too often when facing a different kind of oppositions. It is as though Frank Lampard is not certain on the approach to adopt. Every team needs a set system they use but tweak marginally according to the nature of their opponent.
Havertz was started as a wide man in a 4-4-2 set up in his debut game and was woefully ineffective. In his subsequent appearance against Liverpool, he was unable to make his mark as well as he was starting out wide again in a 3-man forward line.
He was withdrawn at half time. In Chelsea comeback drawn game with West Brom, Kai was effective as an attacking midfielder just in behind Werner and provided his only assist in the PL in that role.
In the next game against Palace when Kai was deployed just behind the striker, he was effective in carrying the ball from his team's half towards the opponent's half and created a clear opportunity for Werner.
He was also fouled as Chelsea were given a second penalty in that game.
Again, against Southampton, Kai was on hand with a decoy run across the goal to create space for Werner to score his first of the game. He weighed in with a goal as well towards the end of the game.
Kai's best performances have come when played directly behind the striker. Chelsea has a creativity issue at the moment with Pulisic and Ziyech unavailable.
It would serve them best to deploy Kai as an attacking midfielder than as a traditional number 8 or Centre Midfielder. Either side of him could be Werner and Mason Mount to offer pace going forward and greater creativity in the wide areas.
The 4-3-3 set up will work the best if Kai is not one of the midfield 3 but contributing as part of the forward 3.