Jose Mourinho's Spurs have recorded a slump in form in the past 7 game weeks in the PL. Whilst the substandard performances has not seen Spurs completely drop out of the PL title race, it has raised questions about Spurs' credibility as title contenders.
Against Liverpool on Thursday 28 Jan 2021, most expected another Mourinho masterclass in terms of defending and picking the right time to attack. However, things did not go as planned.
Mourinho's team started off right but their brilliantly worked goal was ruled offside thanks to football's current best friend, Video Assistant Referee (VAR).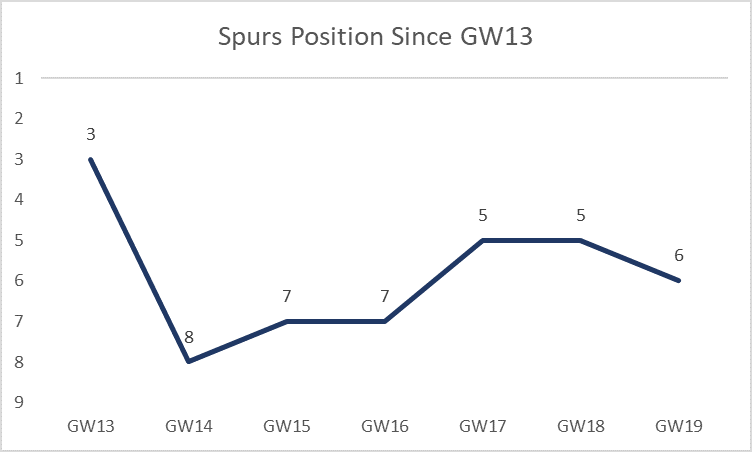 A Spurs upset looked on the cards till the tables flipped. Liverpool grew in the game as they were still ruing the loss to Man Utd, some four days ago.
Liverpool's game plan worked to perfection. Mourinho would have only himself and some of his trusted lieutenants to blame for his team's dismal performance.
A Klopp side, revitalised from their weekend FA Cup loss, set up to be as difficult as possible to beat. Klopp's team triggered their pressing from different parts of the fields depending on the tempo of the game and the time in the match.
This made them exceedingly difficult to bypass. Spurs have become a team specialized in the art of counter attacks but the space to run into seemed somewhat non-existent.
Spurs were forced to attempt to work the ball into the box. This proved difficult as Spurs' main playmaker Harry Kane was forced off at half time. Ndombele also found it difficult to get into any half spaces in the Liverpool defence or pockets of spaces behind the Liverpool midfield.
This prevented Spurs from posing any threat when they had the ball.
In terms of defending, Spurs were terribly poor as the change in shape and personnel affected the team. Formation wise, Spurs found themselves in an unusual 3-4-3 set up.
Whilst this approach yielded results against Sheffield United in the previous PL game week, it backfired massively as Mourinho's backline exhibited novice level defending.
There was communication between wingbacks and centre backs.
Furthermore, the Spurs centre backs failed to spread out at the back until the arrivals of wingbacks, when out of possession.
That approach in Spurs' defensive phase cost them as Liverpool capitalized on the space in behind the wingbacks as seen below.
Lapse in concentration would have been forgiven if Aurier prevented the ball into the box but rather he watched calmly as Mane slotted the ball across the box.
The ball across the box should never have got past Joe Rodon as he was the only person who could have stopped the goalscoring position in that area.
However, Rodon also watched hopelessly only for Eric Dier to also decide to leave the ball for Ben Davies.
However, Ben Davies was caught napping as he was busy following the run of Mo Salah instead of preventing Bobby Firmino from getting onto the ball.
The total communication breakdown after Mane's cross was the only sign Mourinho needed to see to make a formation change.
Jose Mourinho reacted in the second half by making two changes and changing his team's shape into a traditional 4-2-3-1.
Within 2 minutes of the start of the second half, Liverpool had found another goal as Trent Alexander-Arnold (TAA) pushed up the pitch as Mo Salah tucked into the Liverpool midfield to pounce on a Hugo Lloris gift after a poor parry into TAA's path.
The parry would have been easily dealt with if Steven Bergwin was switched on and followed TAA as he ventured forward.
However, Mourinho had Bergwin stay up to capitalize on any counterattack opportunities through Liverpool's right side. Davies was again caught off guard as he should have dealt with the second ball as soon as but his failure to get in front of the ball meant another goal.
The third goal Spurs conceded might have consequences on when Joe Rodon will get another chance in the starting XI.
Rodon, Dier and Lloris failed to communicate as Mane lurked around. The result was Rodon leaving the ball to Mane who calmly fired Liverpool into a 2-goal lead after Hojberg had equalized.
The poor defensive performance, 3-4-3 formation and failure to have a creative playmaker in Spurs' midfield afforded Liverpool enough time on the ball as they took Spurs apart with ease.
If Spurs had a natural playmaker behind Son Heung-Min, it would have meant Son could focus on being the focal point of the Spurs counterattack and cause Liverpool's makeshift defensive partnership some problems.
Mourinho will need to fix these glaring problems or the freefall would continue, and Spurs could find themselves out of the title race by March.