On Thursday night, Chelsea star Callum Hudson Odoi treated fans at Sakumono to some entertaining football action.
The winger was involved in an eight-a-side game against a team led by his close friend, Ghanaian artiste King Promise.
A hugely entertaining match ended with Hudson-Odoi's team edging it, with the UEFA Champions League winner proving to be the star of the show on the pitch.
However, off the pitch, fans were clearly enamoured with Callum's Chelsea teammates, even though they hadn't joined him on his trip to Ghana.
There were screams of 'N'Golo Kante' whenever a good tackle was made and shouts of 'Mendy' or 'Kepa' any time a goalkeeper for either side pulled off a fantastic save.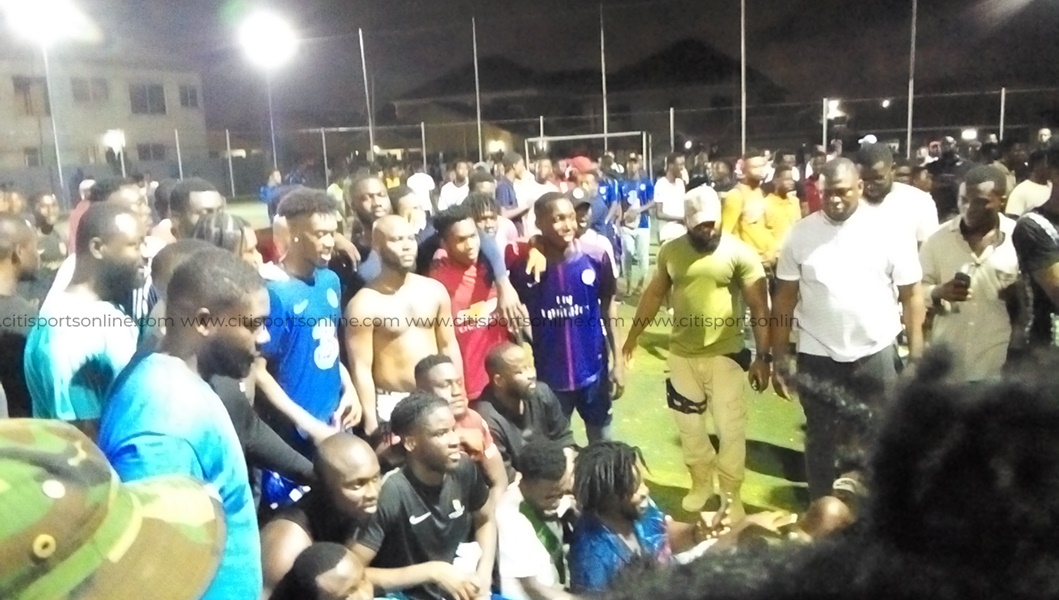 Even Billy Gilmour and Mason Mount got a shout at the Queensland Football pitch last night, with one of Odoi's teammates praised for his ball-playing ability.
The most hilarious ones were certainly whenever someone would miss a glaring chance, which happened quite often on Thursday night.
A chorus of 'Timo' or 'Werner' would ring round the pitch, referencing Chelsea striker, Timo Werner, who was guilty of a few questionable misses last season.
The first shouts of 'Timo Werner' after a particularly poor miss drew a very brief grin from Hudson-Odoi.
Odoi himself was on fire, scoring a hat-trick as his side beat King Promise's 7-5.