Cristiano Ronaldo has built a reputation as one of the world's premier free-kick takers.
Ronaldo scored 13 free-kicks while at Manchester United, 32 when he moved to Real Madrid and a couple at Juventus as well  Real Madrid.
The Portuguese captain had a chance to score his ninth free-keek with his national side on Wednesday night but his effort left a lot to be desired.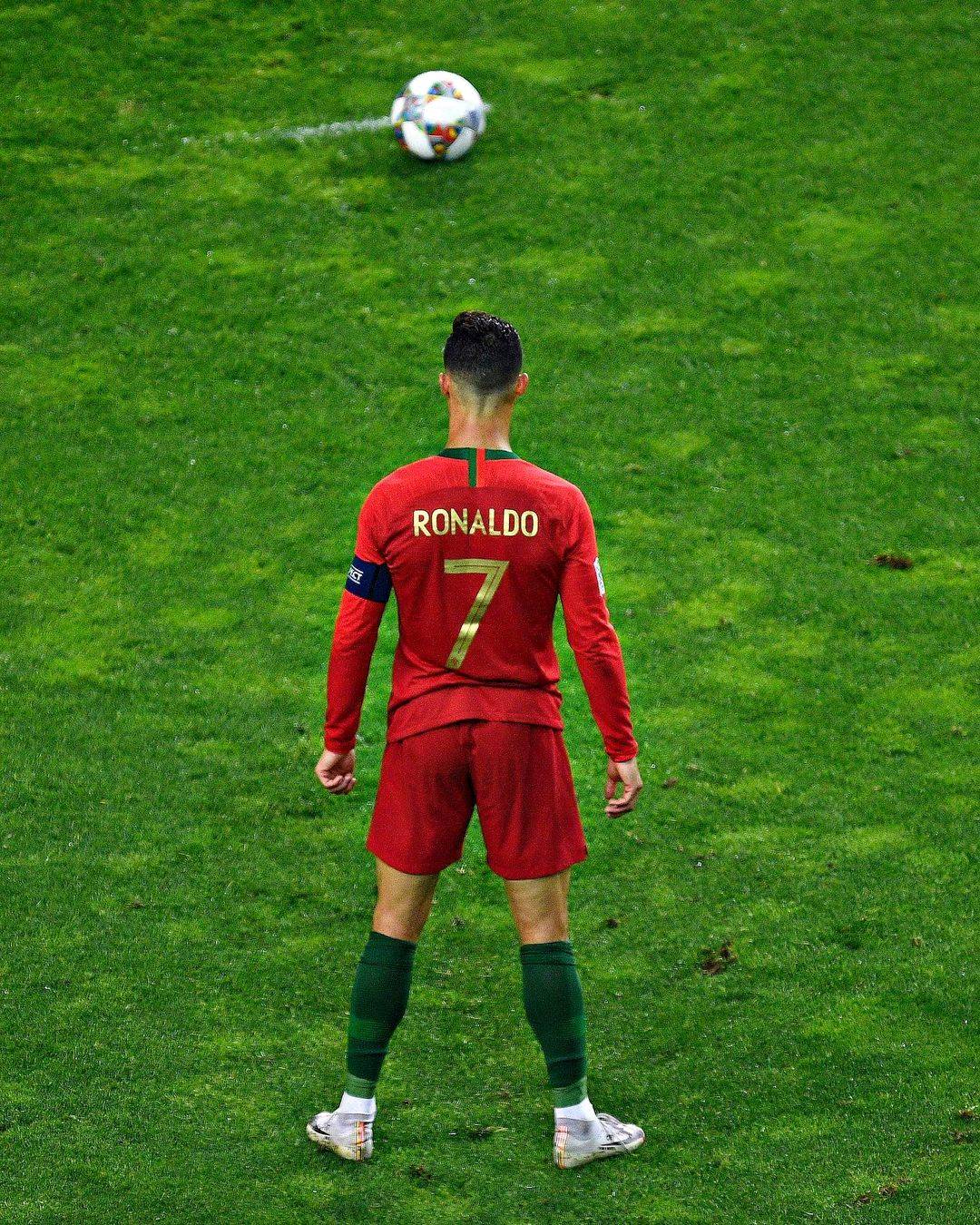 Ronaldo had already scored for Portugal against Israel but had the opportunity to double his tally when his side won a free-kick a few yards outside the box.
The Juventus star to his place behind the ball and assumed his trademark stance with the air of a man who was about to produce some magic. What followed, however, was atrocious.
Ronaldo skied the effort which would probably still not have gone in if five goals were stacked on top of the first.
Take a look at the video below:
RONALDOOOOOOOO pic.twitter.com/RK5gjfVyoP

— #9 (@NineRole) June 9, 2021
This miss led to some pretty brutal trolling on Twitter.
If Messi had Ronaldo's free kick ability: pic.twitter.com/uPWc37MWnp

— Brian (@Bri_an2) June 10, 2021
Ronaldo's freekick finally landed https://t.co/bvDqPS7giB

— Kevin (@BrazilianDest) June 10, 2021
Yo i just found a ball in my backyard, might be from Ronaldo's freekick yesterday🤩

— 🇧🇪 Chris⚡ (@Zinnyfire02) June 10, 2021
Ronaldo played a freekick in the first half and we still cant find the ball. Proper GOAT😂😂

— Melo🔴⚪ (@bra_melo_) June 9, 2021
He fired a missile back at Israel I respect it

— 🥶 (@TragicBronson99) June 9, 2021
NASA would be very proud of this man 👏 pic.twitter.com/JxUgpxeJN9

— @ (@Citilona) June 9, 2021