Nigerians were less than pleased when photos and videos showed members of their contingent for the Olympic Games in Tokyo wearing mismatched attire while in Japan.
The photos surfaced after the team arrived at their training camp in Kizarasu, Japan ahead of the competition.
This comes despite the country's vice President, Yemi Osinbajo, unveiling AFA Sports as Nigeria's official kit supplier for the Olympics on Monday.
One photo shared by Nigeria's Ambassador to Japan, Abubakar Moriki, who had paid a visit to the team's camp, showed most of the athletes and officials wearing kits of various brands, including one person who had donned an Arsenal jersey.
Other videos, according to Nigeria's Saturday PUNCH, showed athletes wearing Nike and Adidas-branded kits despite the partnership with AFA.
Another video showed none of the Nigerian athletes wearing any national team training kits.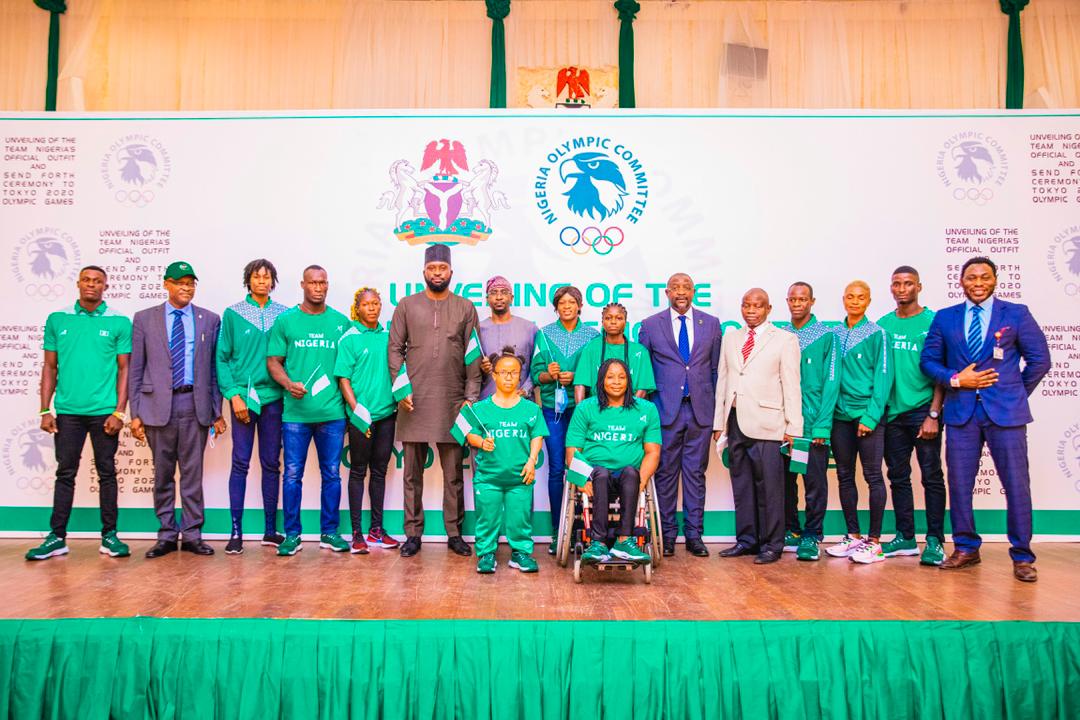 At the unveiling on Monday, the members of the team had been pictured in stunning green track wear which had been expected to including training and leisure wear for the athletes at the Games.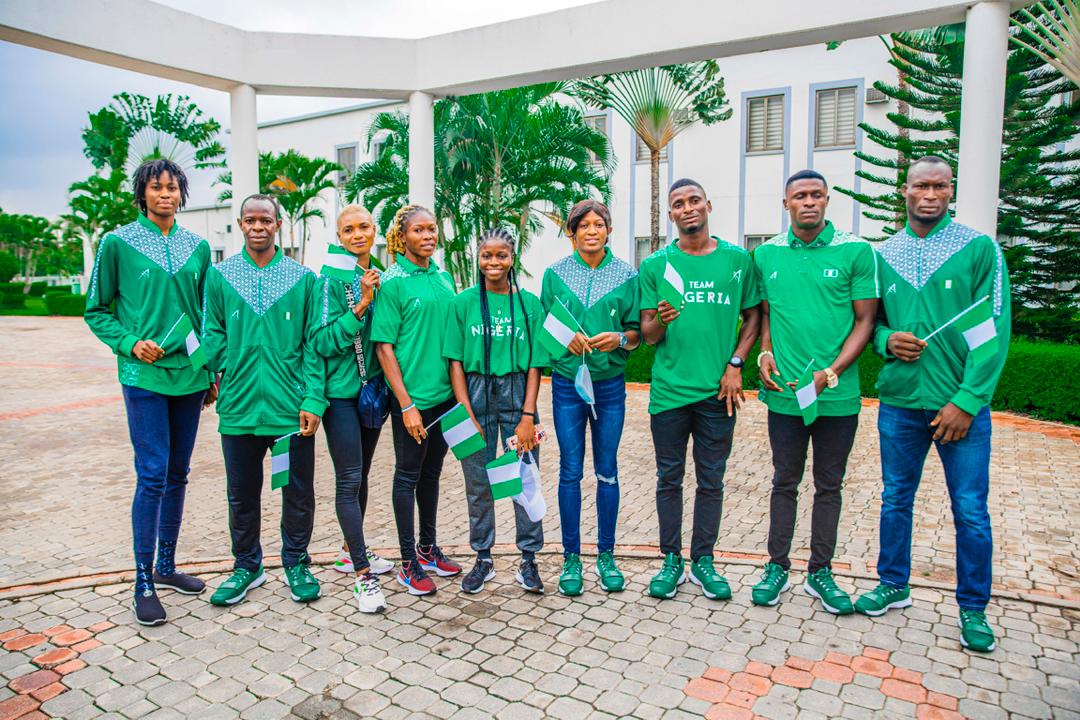 The contingents of most of the other nations competing at the Olympics have been pictured, even in training, in official or at least uniform attire on their arrival in Tokyo, including Team Ghana, who arrived in Japan last Friday making the appearance of the Nigerian athletes quite jarring.
This has obviously not gone down well with Nigerians who took to Facebook to express their frustration.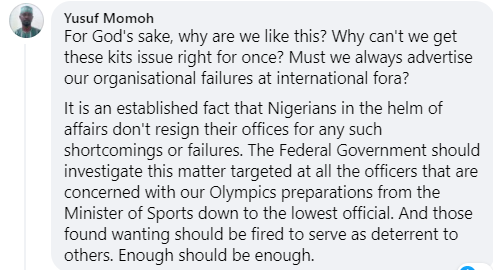 Nigeria's Olympics campaign has already been embroiled in controversy after the Athletics Federation of Nigeria signed a deal with Puma to kit all the country's sports teams, including the athletes at the Olympics.
The Sports Ministry, however, has refused to allow the Olympics athletes to be kitted in the Puma attire for the Games.