Chapter One: Monday Stars
Misfortune has no regard for protocol, and its venom left a permanent scar on Kweku Takyi.
The bowlegs gave him away as he slowly led us through the maze of traders and buyers until it got quieter and quieter.
We walked deep into heart of Kantamanto until the wall of clothes stacked in little cube-like bales cut off the noise from the rest of the market.
It also represented the life the man himself had enjoyed as a semi-professional until his transition into his current job.
It was mid morning he sat and conversed away with his buddies, his fellow wholesalers until I broke their cadence.
All he wanted was to break a good sweat, doing what he loved most just to warm himself up for his big day.
The big day would never come.
A random game of Monday stars on the eve of his biggest day as a budding footballer changed the trajectory of his life's journey.
A hard sliding tackle would leave him with a broken leg and shattered dreams.
He lay on the ground writhing in pain.
He instantly knew that the gravity of pain that shot through his body would transcend the moment.
The hard years at BT international where he captained the likes of Amankwaah Mireku and Emmanuel Yartey who would both go on to have decent careers with Accra Harts of Oak, gone down the drain.
"I had sorted everything out with the management of Accra Great Olympics and I was ready to be registered on Tuesday, but I broke my leg on the Monday," he stated without a hint of emotion.

"They were the team I had been training with but at the age of 19 my career came to a crashing end.

"I did evething possible to get back on track but the pain was unbearable and eventually I had to let go.
Kweku Takyi aka "Kweku Bayie"…the distant relative of legendary Ghanaian striker Opoku Afriyie would not see his dreams materialize.
The affliction of not being able to take his talent to the top like everyone around him predicted would lead to an attempt to drown his sorrows in bottles of liquor.
"I was broken, my brain refused to understand and so over time I developed an addiction to alcohol.

"The woman I am with, my wife, it is through her nurturing that I have been able to pick myself and my life up again" he recounted as he sat among the bale of clothes.
The father of Samuel Takyi, through a dizzying spell of events now made a living as a trader in second hand clothing popularly known as "fose".
Little did he know that he would help end Ghana's long wait for a 5th Olympic Medal.
Chapter Two: Night and Day
The rich gray asphalt of the John Evans Attah Mills high street extension suddenly gave way to sharp jugged stones that forced you to tiptoe.
There it was, basking in the shadow of old colonial buildings and a small market, the tiny community of Atukpai, a suburb of Gamashie.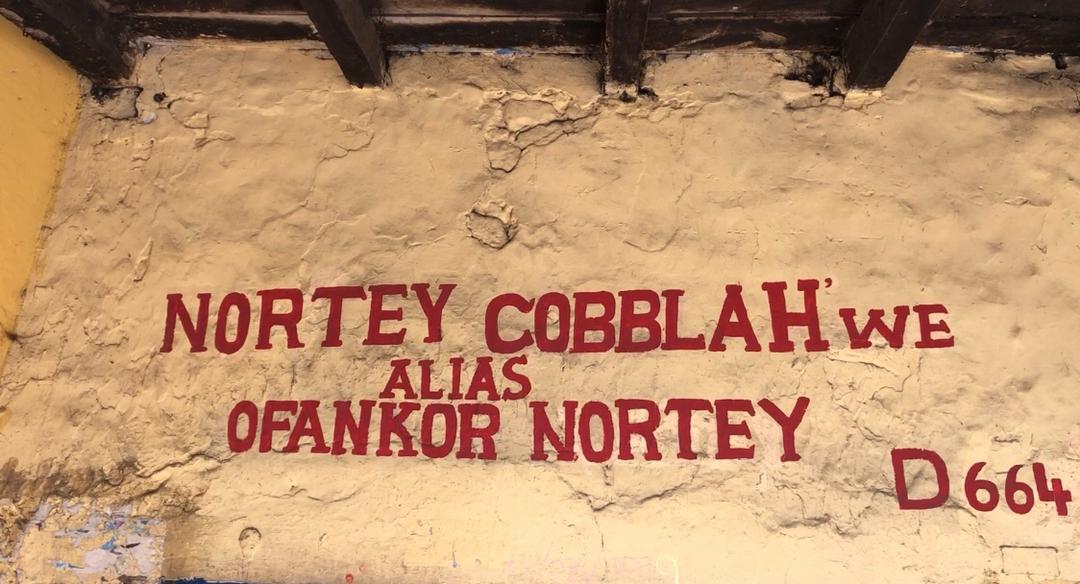 It is not Bukom but very close to the famous Ghanaian precinct that has given rise to multiple world champions including Joshua Clottey and Ike Quartey.
It was mid morning but it felt like dusk and everything was happening at once.
It is a mix of market stalls, hawkers, street hustlers and run down residential buildings.
Only difference between this place and a regular market is that there was no noise.
The people were going about their business with a certain level of assuredness that was not just curious but also weird.
It is where Samuel Takyi, second among the four children of Kweku Takyi would grow up under the wings of his grandmother.
It is where he first honed the technique, values and bonds that would eventually make him an Olympic medalist.
It is where he is fast becoming a cult hero which is depicted in how the people of his community stayed up overnight to watch him fight Jean Carlos Caicedo in his first ever Olympic bout.
So profound was the effect of his victory on the people of Atukpai that women that sold rice and porridge gave out free food the day after.
It was a place with few to no success stories.
"He is a very smart and intelligent boy and had he decided to pursue education instead of boxing I'm sure he could someday have become member of parliament in Odododiodoo.

"Where he was nurtured by his grandmother is not a place where young ones with talent usually become fulfilled.

"There is the use of drugs and all sorts of vices but Samuel has never been interested in any of those activities.

"It's why I have always believed that he will succeed at this boxing thing even though I would have preferred he played football like me," Kwaku Takyi stated with a mischievous smile.
As for Samuel, he had grown up a calm and reserved boy, barely one that could be connected with fist fights.
But right from the early days he acknowledged and never forgot where he came from.
His face lit up when he spoke about Atukpai; he said the name with a sense of pride.
Akwasi as he was popularly known in his neighborhood had already started earning respect as a talented footballer for St Mary's School in Gamashie.
He made his father a very happy man, he finally would perhaps live to see his son finish what he started.
But even at age 9 the laid back Akwasi always had a thing for being single minded and being the navigator of his own dreams.
"I was returning home on Sunday from playing football at the beach at Osikan when I bumped into a friend who asked me to go watch boxing with him at WATO(a venue in the heart of Gamashie where juvenile boxers gathered to fight on the streets)

"When we got there I realized this dude called Obama was lining up everyone and giving them a good beating so I challenged him," he recalled.

"Obama really beat me that day but I told myself that I was going to continue boxing because I enjoyed it.

"I didn't go back to football after that day," Takyi revealed.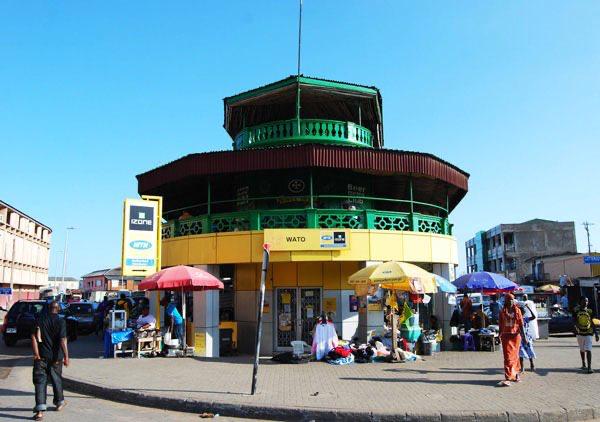 From there he was handpicked by the Discipline Boxing Academy.
Despite earning some street credibility and officially being accepted into the boxing fraternity, his teen years would be plagued with distractions that led him to eventually drop out of Junior high school right before his final year.
He was susceptible to influence that wasn't always great.
"The son of Ike Quartey came to take him away to his camp and he was fighting for dollars but I didn't know this.

"He was gone for about 6 months and wasn't going to school.

"I was furious when I heard about his lack of schooling and poor treatment and eventually brought him back.

"I vowed to keep a closer eye on him,"Kweku Takyi recounted.
At this point he was considered a talented boxer but a long shot from an Olympic medal.
Until he snapped.
His younger brother, Opoku Pepe, who was considered a more talented and disciplined boxer passed away.
He was more than a younger brother to Takyi.
He had lost his sparring partner, his fiercest critic, his blood.
He made a vow and consistently reminded his close circle.
"He promised his brother that he would toil to become a world champion just to honour his memory.

"He kept saying that all he wanted to do was make his brother happy" Patrick Allotey Pappoe his best friend told to Citi Sports.
After graduating from the Wato pipeline and under the tutelage of his instructors Akwasi was ready to shed the name and emerge as Samuel Takyi.
Chapter 3: Championship DNA
"I go to the beach at dawn, I go to the gym alone and I don't need anyone to tell me to train.

"When I'm sleeping the gold keeps calling me,'Samuel you must train,' so I cannot sleep well.
He made this revelation on April 26th 2021, ringside at the Bukom boxing arena  in one of the final media workouts for the Black Bombers before they departed for the Olympics.
Fast forward three months and he has not achieved his personal target of a gold medal but is well on course.
He was adamant that regardless of the substandard training conditions he has endured all his amateur career he will still be successful.
His victory dance after being declared winner in the semifinals against David Avila Segura reeked of a man fully aware of his prowess.
Takyi had toiled in the background, working on his flaws especially his inability to figure out Southpaws.
Fighting them can be tough because the angles, footwork and advantages seem to play out in their favour.
He struggled with it when he sparred with his deceased brother Opoku Pepe back in the day.
It would cost him a place in the finals and a shot at the gold medal at the AIBA sanctioned African Qualifiers in Dakar in 2019.
Everisto Mulenga the best ranked boxer on the continent would hand him a beating that left him thirstier to become a more complete boxer.
"Now when Akwasi fights a left handed boxer you will clap.

"Back then he would always be the first at the gym and would work on every single drill." stated Emmanuel Quaye one of his coaches at the Discipline Boxing Academy.
This goal was personal because he was certain their paths would cross again in the featherweight division.
Turns out Avila Segura another Southpaw would dispatch off Mulenga and then in turn be taken care of by Takyi who was ready this time.
He neutralized the left hook threat by staying on the outside of his 32 year opponent who was a professional boxer thereby enabling him to use both hands.
He understood the stance and attack angles of his much shorter opponent and stayed relentless through out the bout.
The semi final stage once proved an obstacle to his dreams of gold but unlike in the past it won't matter.
He has already told those close to him that he intends to go Professional when he returns from the Tokyo 2020 Olympic Games and his entry now will be made even more fluid.
Duke Ragan of the United States awaits on August 3, 2021 and he will be waiting to give it his all, however meaningless the outcome.
He is equipped with all that is required to succeed mentally and physically and like his ginger coloured hair denotes, he understands how bright the spotlight is now.
He is a man that wants to stand out from the crowd.
From his heated brawl with Black Bombers captain Sulemanu Tetteh which earned him a slot on Ghana's Olympic Boxing team to shouldering the pain of losing a loved one.
His 20 years of being a footballer, boxer and a man is laden with experience and the world will know his story.
He is only getting started and isn't backing down from any contender.