President of World Athletics, Lord Sebastian Coe, has urged the Government of Ghana to "do everything they possibly can" to 'safely' re-start school sports in the country.
Organized school sports in Ghana has remained suspended since March 2020, when COVID-19 outbreak forced the government to impose restrictions in order to contain the pandemic.
Those measures included the halting of all sporting activities in the country.
The government has since eased restrictions, and all professional sporting activities like golf, tennis, football and athletics have resumed.
However, school sports remained banned nationwide.
Ghana athletics has been particularly hit hard by this measure, failing to send a single athlete to the World U-20 Championship in August this year.
The Ghana Athletics Association blamed the 'no show' on the ban on school sports, a system that has provided them with young athletes to be sent to junior championships.
Speaking in an interview with select Athletics Journalists from Africa, Sebastian Coe told Citi Sports Editor Fentuo Tahiru in response to a question he posed, that re-starting school sports is not only going to benefit athletics, but is crucial for the overall wellbeing of the school children.
"While we will not challenge governments or local health authorities on how they think it is best to contain the virus, I would say that when it comes to childhood physical activity, that is an important part of their social skills and mental wellbeing," he said.

"So where possible, I would always encourage governments, within the realms of safety, to do everything they possibly can to make sure that young people have a physical outlet; because that will help them with their studies, their self esteem as well as their mental health.

"I would encourage the [Ghana] government to do as much as the possibly can, safely, to maintain school sports activity and the opportunity for young people to find outdoor space to exercise," he concluded.
The Inter Colleges Competition (Interco), held among Senior High Schools in Ghana, is one of the biggest sporting events in the country, with full capacity crowds turning up to watch the competition each.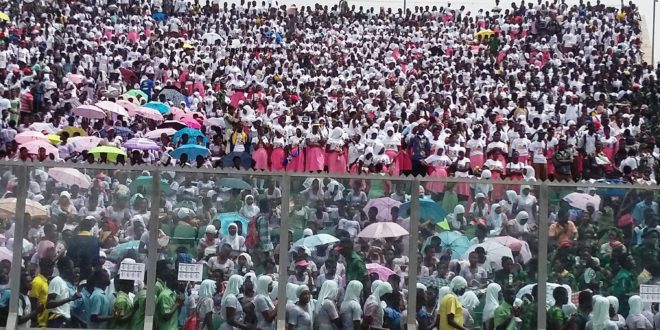 The competition has served as the conveyor belt for most of the country's biggest athletes including current men's 100m national record holder, Benjamin Azamati (9.97s), and 200m national record holder, Joseph Paul Amoah (20.08s).
Three members of Ghana's 4x100m relay team that reached the finals of the Tokyo 2020 Olympics are all products of Interco and currently hold the national record in the event.
They will hope to go a step further when they represent the country at the World Championships in Eugene, USA next year.