Stories this weekend about a woman attacking a player who injured her boyfriend appeared to give a whole new definition to the term "rocky relationship".
However, a deeper dive into the reports, published by some media houses, proved that the story was more than a little misleading.
The incident actually took place, coincidentally, on Valentine's Day in Kenya.
A match between Gor Mahia and then bottom-placed Vihiga Bullets at MISC Kasarani Stadium had to be called off because of crowd violence.
The fracas erupted after a fan who jumped over the wall to watch the game without a ticket was attacked by the head of security, prompting the other fans to join in.
So where does our modern-day Joan of Arc come in?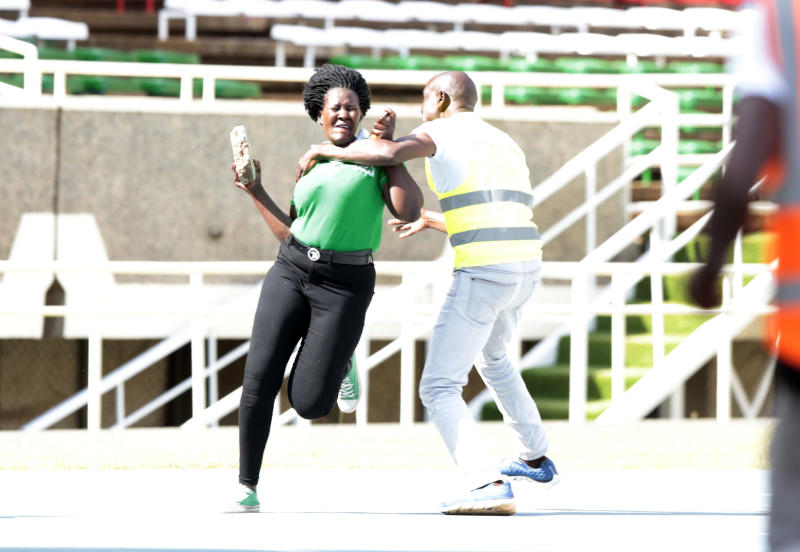 She was apparently a Gor Mahia fan who was only joining in the fighting with her fellow fans and clearly preferred rocks as her weapon of choice.
She sprinted determinedly towards her target with her ammo and prepared to fire before she was clotheslined by a steward.
While the 'fake' story has had a lot of people in stitches, it is important that the real account of the incident is told as well.