Chelsea centre-back, Thiago Silva has been one of the best defenders in the world, particularly in the last two seasons.
His calmness and precision in defence, on and off the ball, and his experience have been some of the major factors in Chelsea's incredible success over the last year and a half.
Like Neymar and Vinicius Jr, Thiago Silva is Brazilian but, unlike his more forward-inclined compatriots, he doesn't get to strut the almost natural Samba skills they all seem to possess.
In training with the Blues, however, Thiago was able to show off that side of his game a little bit, with Ruben Loftus-Cheek as his unfortunate victim.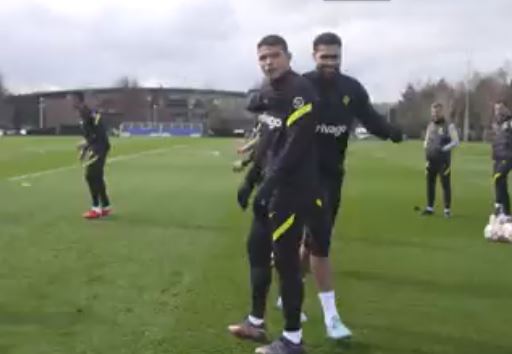 A keep-ball session saw Loftus-Cheek as one of the midfielders trying to intercept the passes.
When he tried to block off the passing lanes to Silva, the Brazilian calmly slotted the ball between his legs without even a glance.
It was an ice-cold move from Thiago who stared down the camera before breaking into a smile when the midfielder embraced him.
The video was posted on Chelsea's Twitter page ahead of the Blues' Champions League game against Lille tonight.
Chelsea lead 2-0 from the first leg at Stamford Bridge.
 Take a look at the video below:    
No look megs! 🤤 pic.twitter.com/5ZA3szFZDr

— Chelsea FC (@ChelseaFC) March 14, 2022