Former Ghana captain, Asamoah Gyan has had a number of glorious moments with the national team.
His goal against the USA in the quarter-finals of the 2010 World Cup immediately springs to mind as does, probably his winning goals against Algeria at AFCON 2015.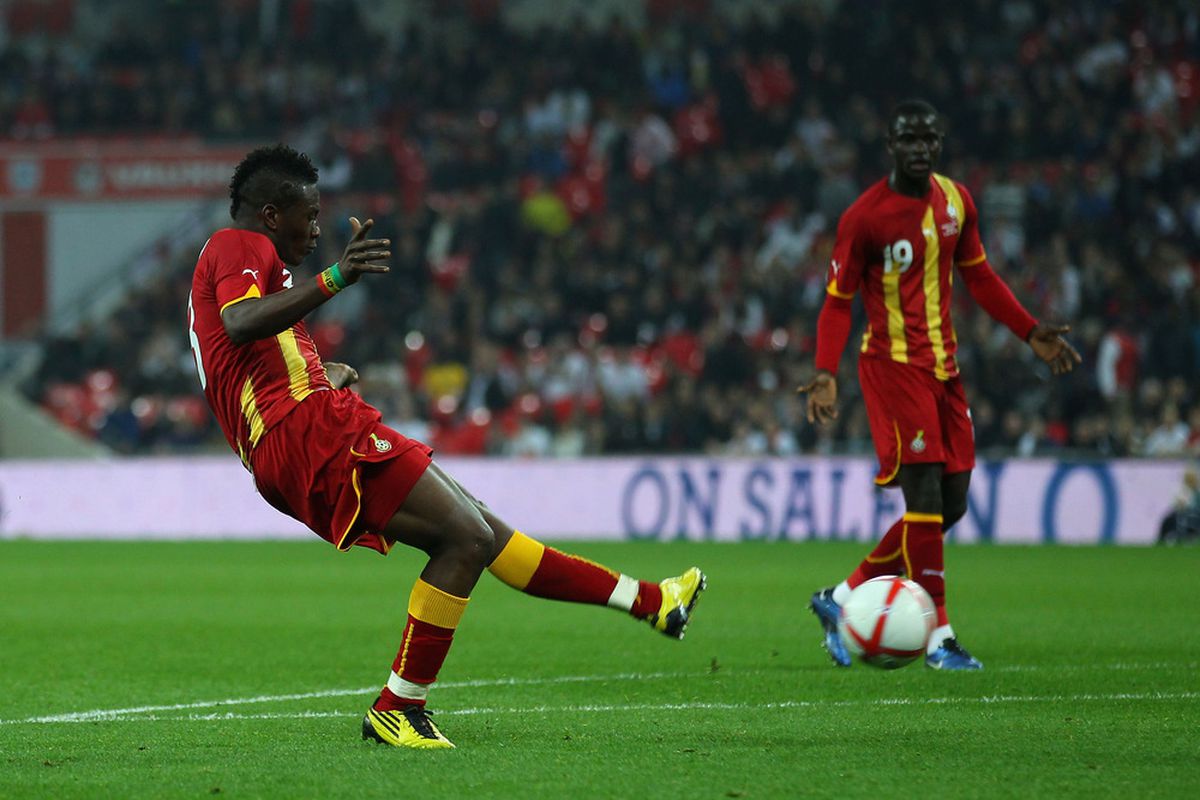 Gyan himself has his favourites and for him, his performance against England at Wembley is right up there.
It might have been only a friendly but Gyan stepped up for the moment.
With Ghana 1-0 down after a Carroll goal, Gyan dropped his shoulder and danced past Joleon Lescott and bent home a sweet strike to level in the 90th minute.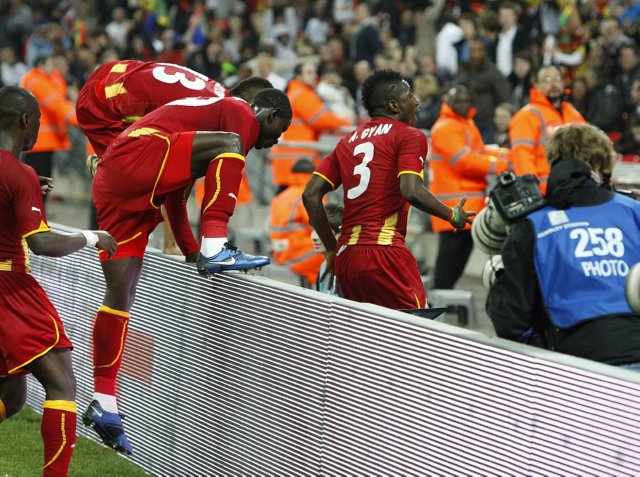 Gyan broke down the goal on The Point of View with Bernard Avle, stating that he felt he had to take responsibility with the clock ticking towards full time.
He also described the game as one of his best for the Black Stars.
"This is one of my best games for the Black Stars. I had to just take responsibility because time was running out. To be up there, sometimes you need to be able to take responsibility and take risks," he said
"When you're losing, sometimes the coach doesn't decide [what to do next]. You have to just send the players up and put the ball in."