The headline looks and sounds crazy judging solely by what happened in the Denver Nuggets opening game of the new season that had Denver lose to the rebuilding Utah Jazz. Utah stunned the odds makers by beating Denver 123-102 to open a season that is bound to have none of its top performers win two months prior to the conclusion of the season.
Mike Conley Jr., Jordan Clarkson, Lauri Markkanen and Kelly Olynyk don't fall in the timeline of the Jazz's future in the aftermath of trading Donovan Mitchell and Rudy Gobert from the team. Expect the aforementioned names to get traded too for more draft picks as Utah targets incoming 7 foot 3 inch (without shoes) sensation Victor Wenbanyama.
On the other hand, guys like Collin Sexton, Malik Beasley and Markkanen are young enough to stick around once Utah has enough quality players built through the draft to return to playoff and title contention.
Denver's Serbian marvel Nikola Jokic has broken several barriers en route to become an elite player in the world's richest, most popular and biggest basketball league.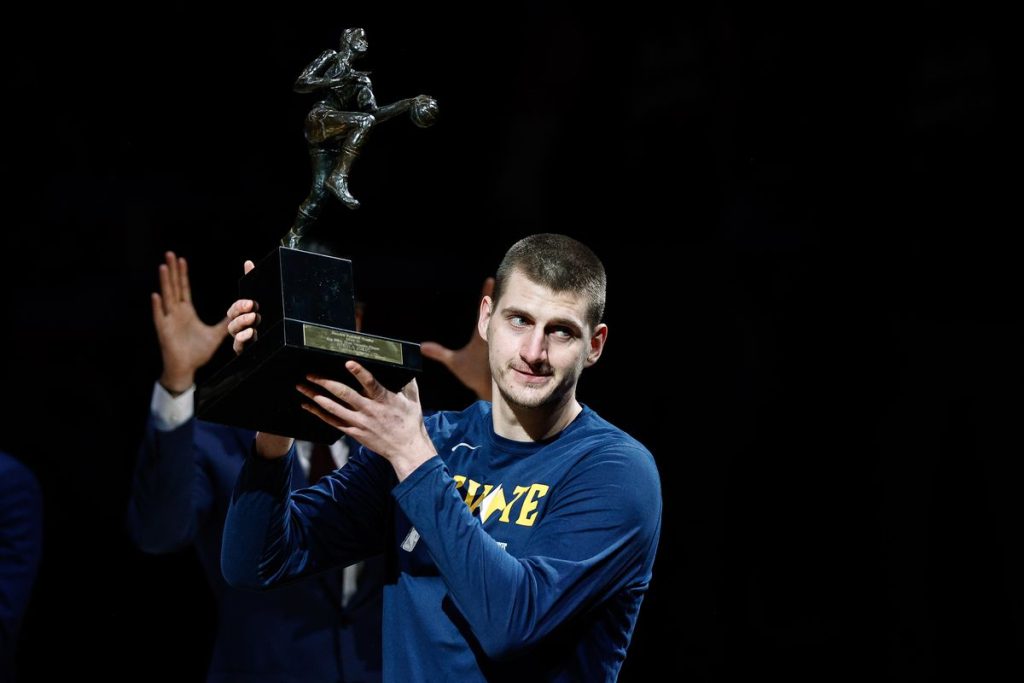 The seven footer is a two time Most Valuable Player Award winner in successive years and is the lowest ranked player ever to win the award; a feat he recorded during his first run at capturing the prestigious award. This season presents another opportunity for Jokic to make even more history as a three time NBA MVP winner in a row. In the long history of the NBA that is ultra-rich in talent, only three players have been named NBA MVP three times in a row and like Jokic, two of them are Centers.
Bill Russell swept the sweepstakes in 1961, 1962 and 1963 before fellow Center Wilt Chamberlain did the same in 1965, 1966 and 1967. Small Forward Larry Bird broke the Center dominance by winning the Maurice Podoloff award in 1985, 1986 and 1987. Like every top individual award handed out to an athlete, the individual must perform brilliantly in the season under review to satisfy the basic requirement.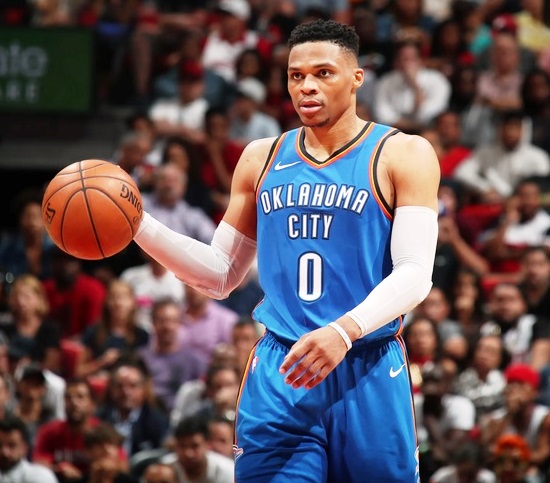 Since basketball is a team sport, the player's performances must reflect in the team's performance; an MVP winner simply can't have his team miss out on the playoffs. Due to the media's growing influence in modern day sports, a compelling narrative is needed by the athlete to get the award.
Russell Westbrook for instance, won the Award despite his team's sixth place finish after the regular season by averaging a historic triple double and doing it all in the shock absence of Kevin Durant who spurned Oklahoma City Thunder for Golden State Warriors. With the new campaign up and running, the clear favourites for this season's MVP award and Jokic, Luka Doncic and Joel Embiid but Jokic is the most likely to win the award.
Luka Doncic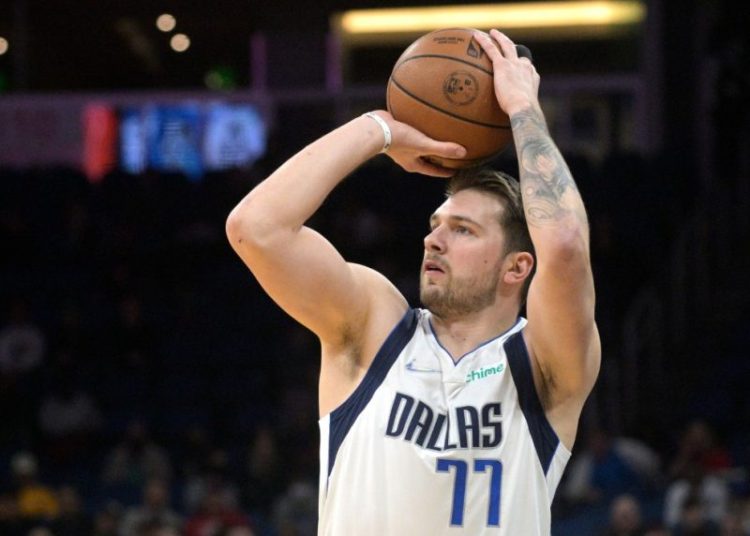 Doncic is the bookmakers favourite to win the title but Dallas Mavericks have players with similar skill sets who don't help Doncic in the department he struggles the most; defence. Tim Hardaway Jr., Spence Dinwiddie are combo guards who swing between ball handling and scoring duties. Point Guards Tyler Dorsey and Facundo Campazzo need the ball in their hands to be effective just like Doncic.
Power Forward Terrence Wood also needs his touches to build offensive rhythm. Doncic is most effective when he has the ball in his hands and that is great for optimum individual production but Dallas wins the NBA title should the team get consistent production with Doncic playing off the ball.
Chicago Bulls won six titles once Scottie Pippen took up more ball handling duties with Michael Jordan doing less of that. Steph Curry grew into an all time great and Golden State became NBA champs four more times once Curry played more minutes off the ball. The Mavericks are in a trapped situation with Doncic and the balancing act of Doncic's greatness and Mavericks utilizing its title window gets him close to the MVP award but not close enough to win it.
Joel Embiid
Philadelphia Sixers are perpetual underachievers in spite of the immense collection of talent over the years only having Eastern Conference semifinals to show for. Doc Rivers' record as head coach doesn't help matters regarding Sixers title chances. Beyond past unfulfilled expectations, the last thing a team under pressure to live up to expectations need are players with individual missions to accomplish.
James Harden is primed to prove he still belongs in the elite class of players as fast rising Guard Tyrese Maxey enters a crucial year where top level production guarantees him a rich contract extension. Tobias Harris needs to prove he can play up to his expensive salary to avoid getting traded from the team. Embiid has missed out on the MVP title twice to Jokic and won't be content just finishing dunks off pick and rolls initiated by Harden.
In the same way, Embiid won't be content setting screens to clear driving lanes for Maxey to score his trademark layups. The Cameroon born American citizen and now French national team player wants to do everything from blocking shots and assisting shots to shooting three pointers just as his immense talent dictates.
With prominent members of the team primarily tasked to play such key roles, Embiid will miss out on the ancillary elements that have placed Jokic ahead of Embiid in previous MVP races.
Jamal Murray and Michael Porter Jnr.'s return mean a tick down in production for Jokic but Porter and Murray's extensive absences have entrenched Jokic as the main guy in Denver and everything must be built around him. There was a period where the team's top hierarchy occupancy was hazy between Jokic and Murray but the latter's ACL injury allowed Jokic to clear that issue up.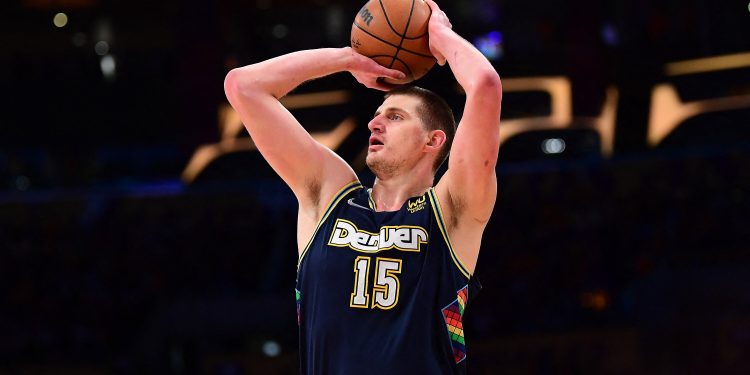 As such, the Serbian is likely not to be affected by the return of Porter Jnr and Murray and the addition of Kentavious Caldwell-Pope and Bruce Brown Jnr. as he bids for a third MVP title.