Aduana Stars Football Club head coach Paa Kwesi Fabin vented his anger on the performance of referee Ibrahim Osman following his team's 1-1 draw with Kotoku Royals.
The veteran coach blasted referee Osman over what he deemed as biased officiating that hurt his team's chances of getting a win.
The draw means Aduana's lead atop the betPawa Ghana Premier League standings has reduced to three points with second placed Bechem United having a 48 point tally.
"You can get chances and miss them but we scored one and we were playing well but I think the referee changed all of a sudden in the second half giving them free kicks upon free kicks around the 18-yard box. Even the slightest tackle foul, the slightest tackle, foul…I am really really disappointed in the referee today, very disappointed. I never talk about referees but I am highly disappointed in him."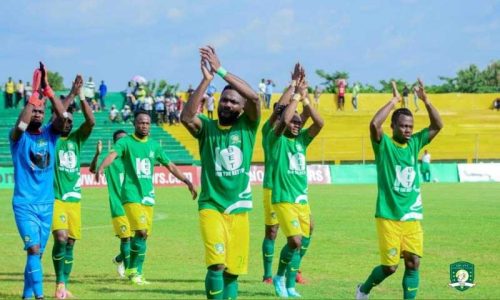 Aduana Stars take on Karela United next in the league on May 8 and is aiming to win its first league title since triumphing in the 2011 season.
Aduana Stars coach Paa Kwesi Fabin complaining bitterly about officiating following their 1-1 draw against Kotoku Royals in the match day 29 of the Ghana Premier League. pic.twitter.com/sWFDcIm1rG

— Andydotcom (@Andydotcom_gh) May 2, 2023
In the aftermath of Fabin's emotionally charged rant, former Editor of Kotoko Express, Jerome Otchere, blasted Fabin's comments stating the former Kpando Heart of Lions gaffer has "no moral authority to cry foul" about officiating.
"It's fair to understand his disappointment but as I keep saying, as long as you benefit from similar bad decisions from refs and don't see the wrong in that or even the pain of others, you've no moral authority to cry foul when you're the receiving end" Otchere stated.

It's fair to understand his disappointment but as I keep saying, as long as you benefit from similar bad decisions from refs and don't see the wrong in that or even the pain of others, you've no moral authority to cry foul when you're the receiving end. https://t.co/C03hBskbqY

— Jerome Otchere (@JeromeOtchere) May 2, 2023