Former Black Stars striker Manuel Junior Agogo passed away in a hospital in London earlier today [Thursday].
Having had his career unceremoniously cut short after he suffered a stroke, Agogo met his sad demise at a hospital in London.
He might not have been the flashiest, most skilful or quickest player around but when Agogo took to the field and was at his best, he was as good as anyone up front, particularly for Ghana.
With tributes pouring in from his country of birth, people in the various countries he played in and people he earned the admiration of, we take a look at five facts about Junior Agogo that will live long in the memory of most fans.
National Pride
Agogo might have earned a lot of praise at the clubs he played for but it is his exploits with the senior national team, the Black Stars that he will be remembered most by Ghanaians for.
Making his debut in 2006, Agogo went on to play 26 more times for the Black Stars.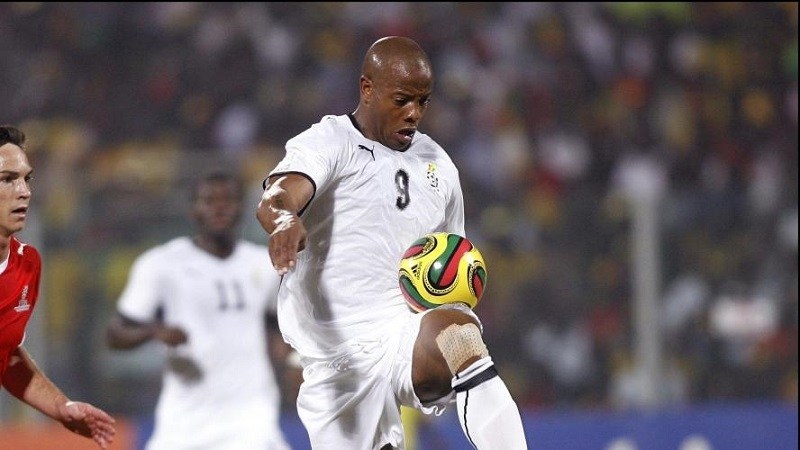 He averaged almost a goal every other game, scoring 12 times in 27 appearances, including four in seven World Cup Qualifiers.
Home comforts
Agogo's finest moments in national team colours inarguably came at the 2008 African Cup of Nations which Ghana hosted, where he bagged three goals, including the winner against rivals Nigeria, as Ghana reached the semifinals.
He also scored against Namibia in the group stages and against Ivory Coast in the third-place playoffs.
Bristol Beast, Nottingham Nightmare
Agogo played for a host of clubs in England but he certainly enjoyed the most prolific period of his career with Bristol Rovers.
He scored 41 times in 126 games for the club. he also contributed six assists during that time.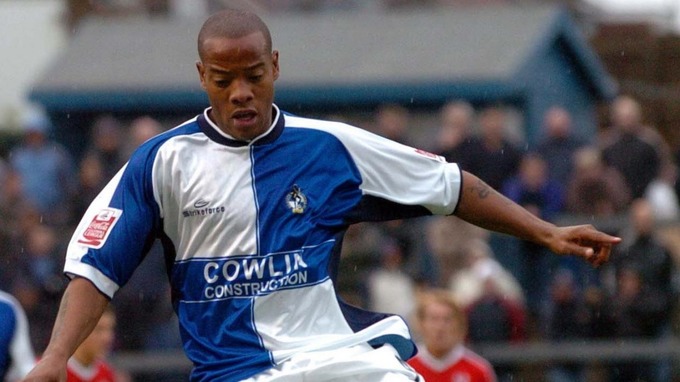 He then secured a move to Nottingham Forest in 2006, scoring 21 times in over 60 appearances.
All around the world
Junior Agogo wasn't one to stay at one place for too long and became quite the journeyman.
He played in Europe, North America and Africa over the course of his 12-year career
This included stints in England, with a host of clubs including Nottingham Forest, Barnet and Bristol Rovers
He also played In Egypt with Zamalek, in Scotland with Hibernian and in Cyprus with Apol. Limassol.
He spent some time in the MLS as well Chicago Fire, Colorado Rapids and the Quakes.
350 and out
Not many players get to play over 300 games in their career but Junior Agogo was one of them.
He made 350 appearances throughout his club career.
Playing for a number of different clubs certainly helped but his quality was definitely realised by all the teams that signed him.
It was at Bristol where he truly found a home, playing over 100 times for the side.
But given the number of games he played, the number of teams he played for and the number of people who saw him play, there's no doubt that cocky smile touched many lives.
Junior Agogo speaking to the BBC after his stroke