Andre Ayew's winner against Luton Town sparked wild celebrations from the Swansea players, fans and coaching staff at the stadium.
This excitement spread onto social media where the Jack Army could barely contain their joy.
The Black Stars captain's crucial goal this weekend was just one in a series of important strikes for the Welsh Club in the Championship this season.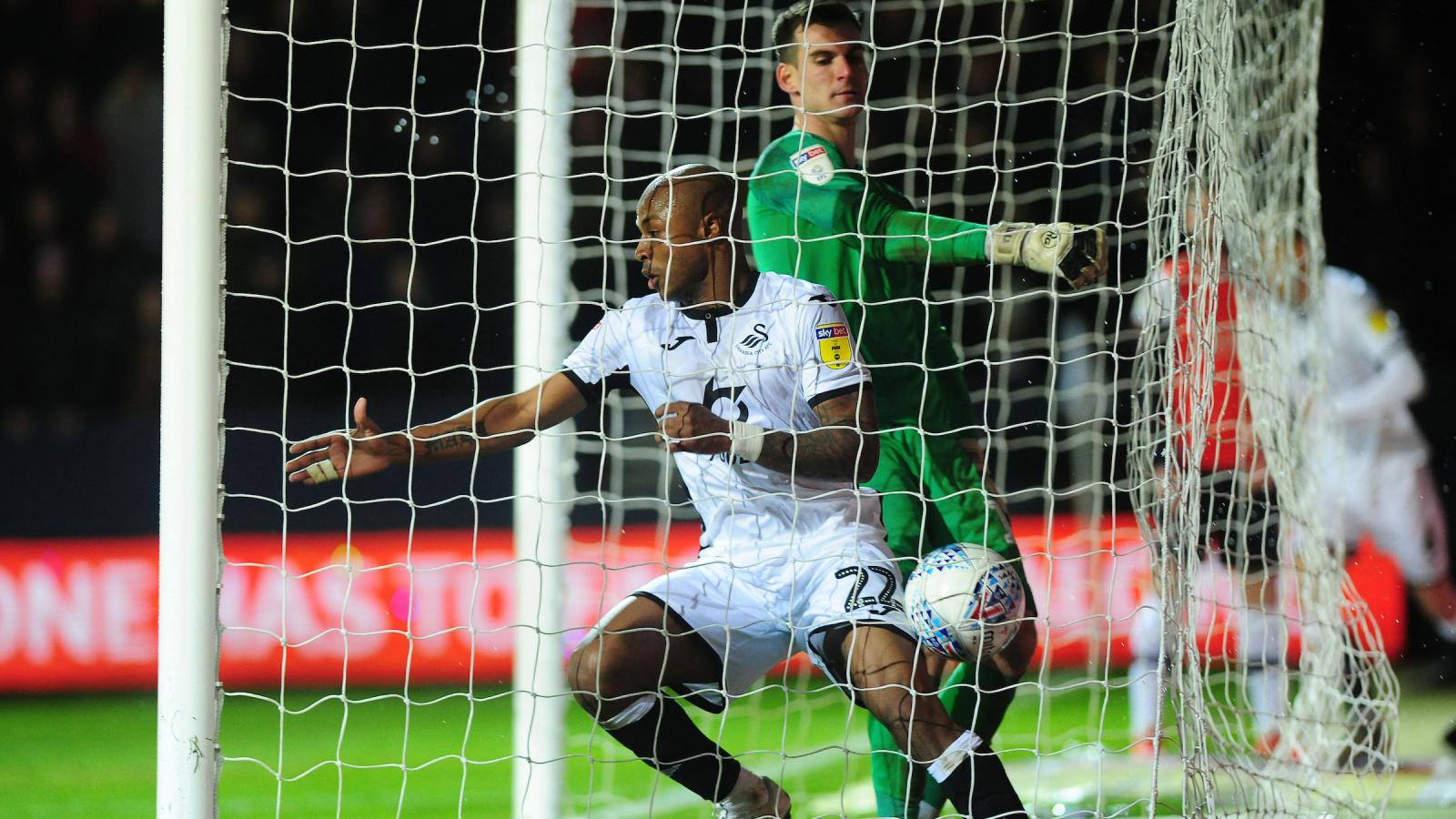 He has scored five goals in his last six games and eight in total, in the league.
None of the previous nine was, however, as dramatic as Saturday's 82nd-minute chested finish which took Swansea 6th.
The side's fans on Twitter shared in the joy with many praising Ayew for his form.
Here are some of the best tweets:
Swansea fans haven't always been Andre's biggest fans but this season, he's certainly endeared himself to them.
Very class, top player YJB

— Emre (@medeniemre) December 21, 2019
'Workrate' has always been Andre Ayew's middle name
You were outstanding today. Winning headers against their nine foot central defenders. 👏👏

— Ceri Lewis (@OxOsp) December 21, 2019
First, it was Jordan, now Andre…I doubt either of them see the Ayew line continuing this way
PLEASE father my children

— luke (@lukedavs_) December 21, 2019
Don Ayew, class as always mate

— luke (@Bxrsant) December 21, 2019
Sure, this is not dramatic at all…
Not being dramatic Andre, but you are a god in human form

— KB (@AbertaweAFC) December 21, 2019
Andre has been spreading a lot of Christmas cheer and the Swansea fans are all too happy to replicate the love, so much so that Twitter's character limit might not be enough.
I can't really put into words how much I love you bud

— dave🎄 (@GucciGovea) December 21, 2019
With the January transfer window just days away, there's some fear that Andre might seek a future elsewhere.
Please don't leave us you beautiful man #YJB

— Josh ⚽️🦢 (@SCFC_Josh1) December 21, 2019
Swansea's playoff hopes might rest on the shoulders of one 30-year-old man
What a player! Insane again André, please stay in January! We need you! Class game today, keep it up, YJB!

— Rhys 🦢 (@SCFC_Rhys) December 21, 2019
And it's not just Swansea fans who want Andre Ayew at the club
Looking forward to seeing you in the white of Leeds next month 😉

— Maesglas Football Club (@MaesglasFC) December 21, 2019
Watch Ayew's goal below
Right place ✅
Right time ✅

🎬 Watch extended highlights of yesterday's win…

👉 https://t.co/V4pg4Zw9Q4 pic.twitter.com/I05CG0Txdw

— Swansea City AFC (@SwansOfficial) December 22, 2019