Michael Siaw, the Kumasi Asante Kotoko fan who was beaten up in the stands of the Accra Sports Stadium on Sunday has said that he did not know that the person he was celebrating in front of was a professional boxer.
The person indeed turned out to be WBO Africa Super Welterweight Champion, Patrick Allotey, who, upset by Siaw's antics, subjected him to a beating.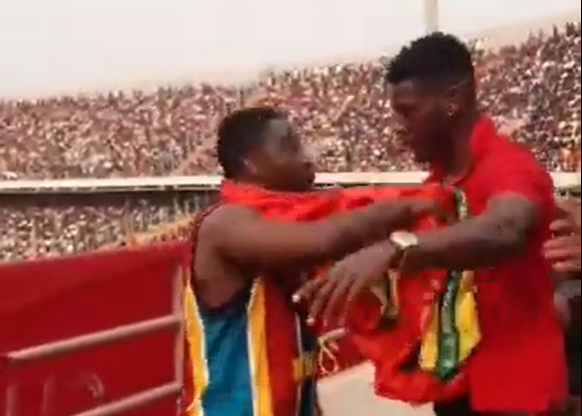 Siaw's pictures, showing his injuries are making the rounds on social media sites while a video of the incident is also quite popular online.
Some people on social media have expressed disbelief that Siaw would deliberately taunt a boxer.
In an interview with Kumasi-based Oyerepa FM, Siaw stated that he had no idea he was dealing with a professional boxer and only found out after the video was released.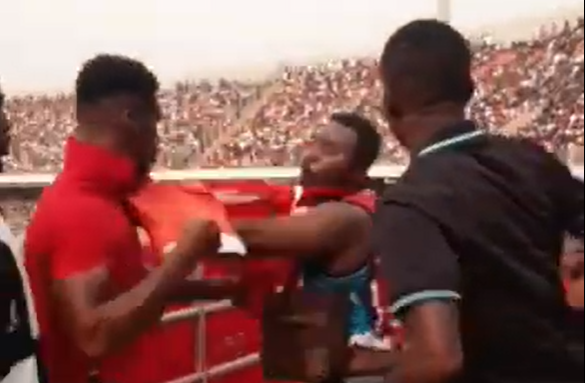 "I didn't even know he was a boxer, it was after the video went viral that I got to know," he is quoted as having said.
He said despite this, he did not do anything to deserve the treatment meted out to him.
Derby knockout
The video of Allotey punching Mr Siaw multiple times in the face in the stands at the Accra Sports Stadium has been shared widely.
Allotey appeared agitated by Siaw's antics, as the Kotoko fan was gyrating right in front of him and took out his anger on him.
He has, however, since apologised for his actions, and added that he and his representatives have reached out to Michael Siaw.
Siaw, whose pictures, depicting his injuries, have gone viral, has denied that he provoked Allotey, stating that he was just celebrating Kotoko's goal.
While no statement has been made by the Ghana Boxing Association, it's likely that he will face some sanctions for his actions.
He might also face criminal charges should the fan decide to press charges against him