Following Barcelona's miserable performance against Bayern Munich in the UEFA Champions League quarter-finals, there's been a lot of talk about a complete overhaul of the squad.
The unbelievable 8-2 defeat sparked conversations about which players should be sold by the club as they get ready for a fresh start.
A few fans even suggested that everyone, with the obvious exception of Lionel Messi, should be sold given their subpar showing.
Doubts have even been raised about the certainty of Messi remaining at the club, with Manchester City and even Chelsea noted as possible destinations.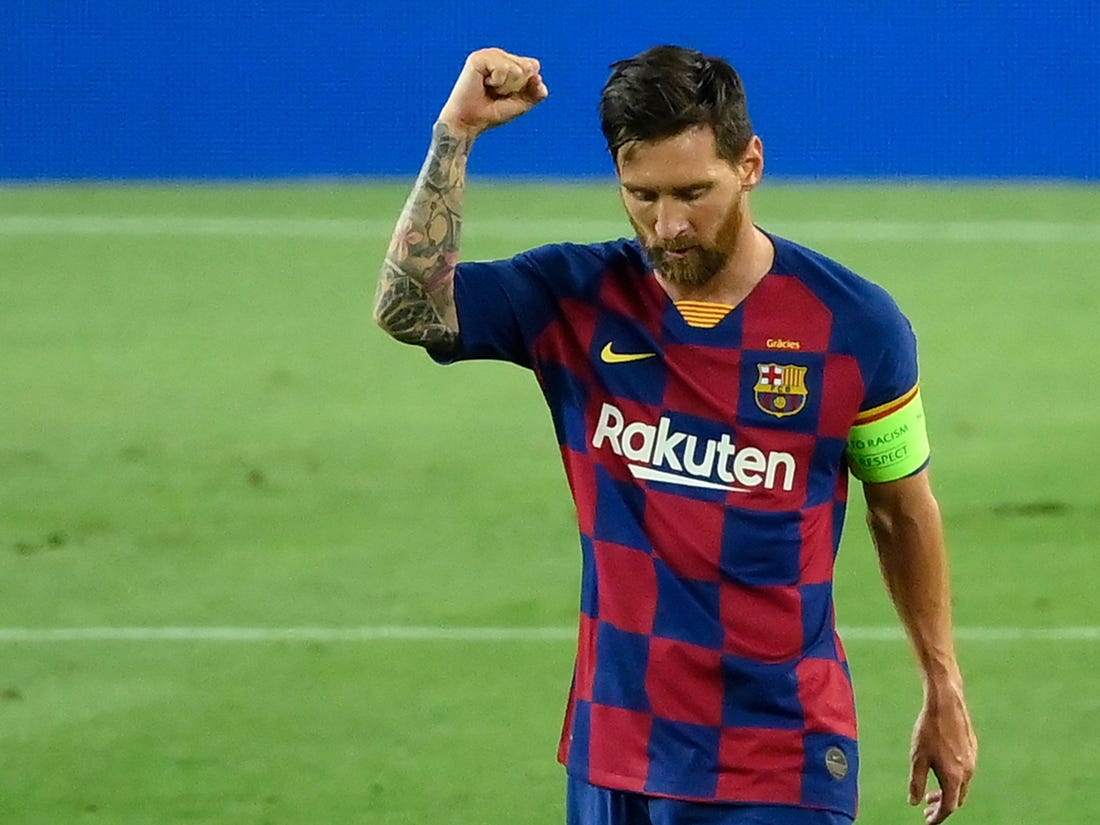 Barcelona president, Josep Maria Bartomeu, who has come in for massive criticism, agrees that the side needs some changes.
He, however, insisted that Lionel Messi would not be sold under any condition.
Bartomeu also named seven more "untouchables" at the Catalan club who he believes the club cannot afford to lose.
Goalkeeper, Marc Andre Ter Stegen who conceded all eight goals against Bayern is one of those on the list, along with defender, Clement Lenglet, who endured a nightmarish night against the Bavarians.
Also mentioned are Nelson Semedo, who was sent back into July by Bayern's Alphonso Davies, Antoine Griezmann, who started on the bench against the German champions and Ousmane Dembele, whose time in Barcelona has been marred by injuries.
"Messi is untouchable & non-transferable. He knows it, we all know it," Bartomeu stated.
"But there are various non-transferable players like (Marc Andre) Ter Stegen, (Clement) Lenglet, (Nelson) Semedo, (Frenkie) De Jong, (Antoine) Griezmann, (Ousmane) Dembele… players we are counting on in the future."
He added youngster Ansu Fati to his list by stating that although he had received offers for the player, he'd rejected all of them.
"We have had (offers) for Ansu Fati, for example.
"But Barca does not want to sell players, although we receive several offers for players. We don't want to sell him. He has a great future. I'm telling you from here, he's non-transferable."
Head coach Quique Setien was sacked following the defeat against Bayern, with Ronald Koeman appointed as his replacement.
Bartomeu stated that he'd had conversations with the new boss about the importance of Messi to the side.
"I have spoken with [Ronald] Koeman and the pillar of our project is Messi.
"He has a contract until 2021, I speak a lot with Leo and more regularly with his father. He is number one in the world. There is no doubt that in Koeman's new project you can count on Messi."