It was a performance that both Kai Havertz and Chelsea fans will not want to remember in a hurry.
The German starlet's Premier League debut on Monday night against Brighton was built up to be the glorious entry of one of Europe's most talented youngsters into the world's most popular league.
The performance that followed was anything but; it was 80 minutes of lacklustre effort, questionable decisions and a very infamous pass to the linesman.
The player's glum look from the stands as he watched the last 10 minutes told the full story; this was not the amazing debut Chelsea fans and, perhaps, the player himself had envisaged.
Despite starting off the season with three points, Chelsea fans have had to endure days of their most expensive buy of the summer being trolled by fans of their Premier League rivals.
Opposing fans wasted no time in posting footage of "that pass" which was undoubtedly the poorest moment of Havertz night on Twitter, and comparing him to their more established players.
Since Monday night, it's impossible to count the number times I've seen the phrase "Kai Havertz, the Premier League ain't ready" followed by emojis that convey the real intention of the post.
However, talk of him being a flop (tongue-in-cheek most of it is) is very premature.
Despite a debut that stunk harder than a used diapers factory, there's a lot more to suggest that Havertz will turn this around and dominate the Premier League.
Generational talent
Before Chelsea got Havertz to finally sign on the dotted line, he was the subject of much interest from a number of Europe's top teams.
The only thing that probably deterred them was the hefty transfer fee, which actually delayed the 21-year-old's eventual move to West London.
The term 'generational talent' gets bandied about a lot these days but if ever it fit a player, it would be Kai Havertz.
He scored 18 goals and added nine assists last season in all competitions for Bayer Leverkusen last season.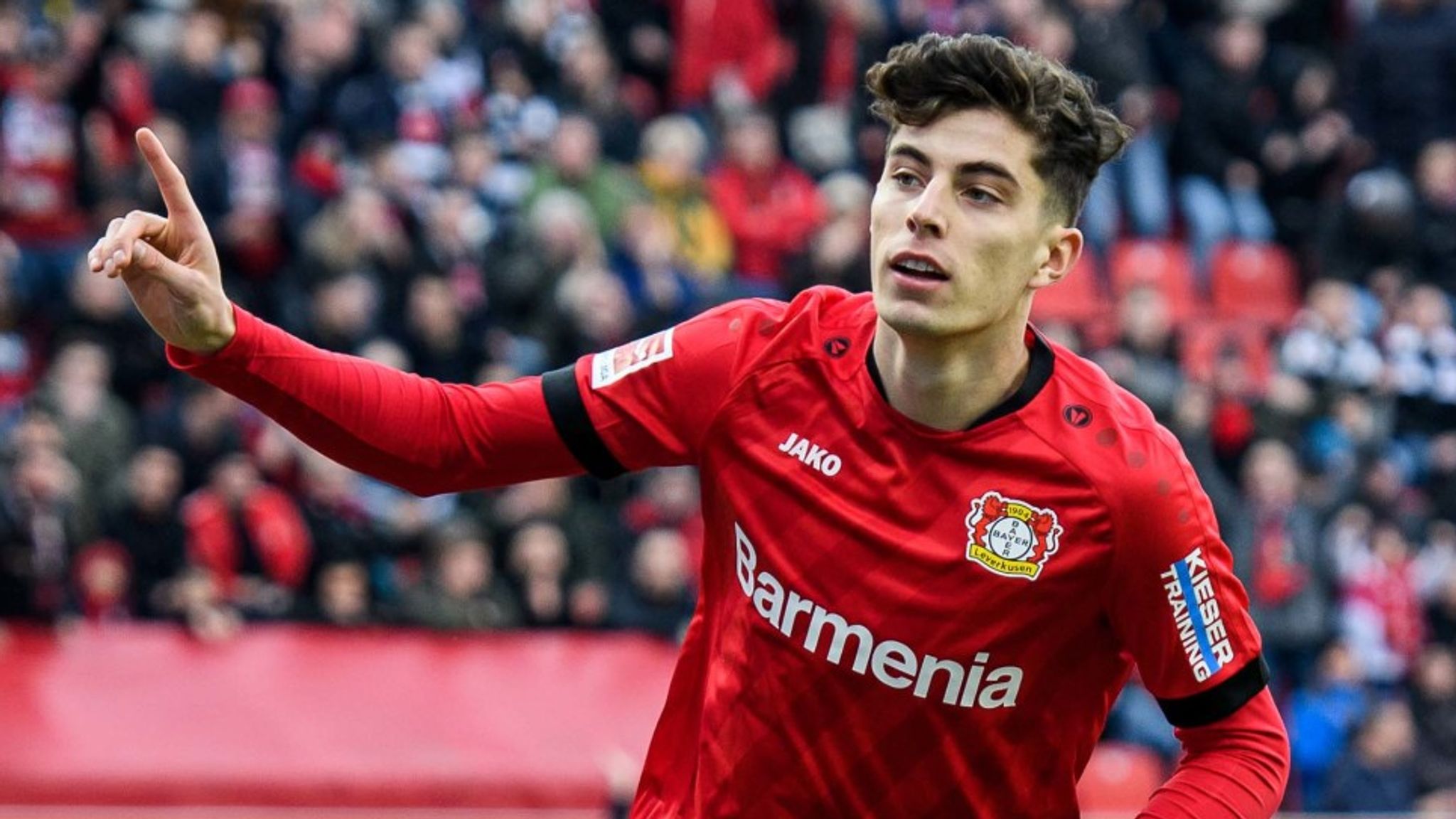 In the season before that, he scored 20 goals and seven assists.
As a youth player, he was highly-rated and he's more than lived up to those expectations in his senior career. He's a player who'll contribute to goals, and that won't stop any time soon.
Strong attitude 
Not many players can face the media right after a match, especially one in which you were subpar.
Kai Havertz's comments in his post-match interview revealed more than just the rude awakening the player himself acknowledged that he got in his first game.
It also showed a player who was not only strong enough to face up to criticism after a bad performance but also admits his faults. Admitting faults might not seem like a big deal, especially in a sport where your feet do the most talking.
However, for a young player, however talented you are, it's always important to show that you are ready to learn from your mistakes.
Slow starter
One game is not nearly enough to make a judgement about the quality of a player, and that is no different in Havertz's case. However, it appears he has priors.
Havertz first appeared in a senior game for Bayer Leverkusen in October 2016 in his side's 2-1 loss to Werder Bremen. His six-minute cameo was still an eventful one. He finished with a passing accuracy of 55%, no shot on target and no key pass.
One would say that it wasn't enough time for him to make an impact, granted, it was only six minutes. In his full senior debut, against Darmstadt two games later, he finished with an improved passing accuracy of 77%, one shot (off target), was dispossessed 5 times and had 4 unsuccessful touches. He did win six aerial duels though.
Havertz didn't get his first assist until December in a 1-1 draw with Koln and didn't score his first senior goal until April 2017, in a 3-3 draw with Wolfsburg. That season, he ended up with four goals and six assists in the Bundesliga.
Against Brighton for Chelsea, Havertz's passing accuracy was 88% with one key pass, one dribble and no shots. He was also dispossessed three times and had one unsuccessful touch. Per the stats, he actually didn't do as badly as we all thought. One thing that's for sure though, he always makes up for his false starts.
A manager who trusts him
Some would say Frank Lampard threw his young signing in at the deep end but the manager clearly believed enough in the player's ability to put him in right from the start at Brighton. Despite having limited time with Havertz, Lampard saw enough in him to hand him his full debut.
While noting that Havertz did not have his best game, Lampard expressed high hopes for the player going forward. This is a huge thing for any young player, for your manager to have your back publicly. Not every manager employs this tactic. Some, Jose Mourinho in particular, like to use tough tough love to get the best out their charges. For players who are still teething as Kai clearly is, not having your manager defend you after such a poor performance and in the face of massive trolling, could break you.
1️⃣2️⃣ goals
6️⃣ assists

Watch every Bundesliga goal involvement from @kaihavertz29 in 2019/20 🎥🔥 pic.twitter.com/PB79wnCsIn

— Bundesliga English (@Bundesliga_EN) July 15, 2020
Kai Havertz will never get another chance to make a better first impression in the Premier League but he doesn't need one. This hugely talented player may not have lit up the league on his first night but the sparks show that this is one player you can't rule out just yet.