Arsenal's 1-0 win over Man Utd at Old Trafford was significant for a number of reasons.
It was the Gunners' first win against United in Manchester for over a decade and their first win over a Top 6 rival this season.
While the result was the main focus for many fans, one on-field battle stole the spotlight for others.
The Black Stars midfielder endured a tough start to his life in England on his full debut against Leicester but this match against Man Utd couldn't have been any more different.
Paired in midfield with Mo Elneny against Man Utd's midfield of Fred, Scott McTominay, Paul Pogba and Bruno Fernandes, Partey was back to his dominant best, bossing the midfield and providing Arsenal with a stable base to build from.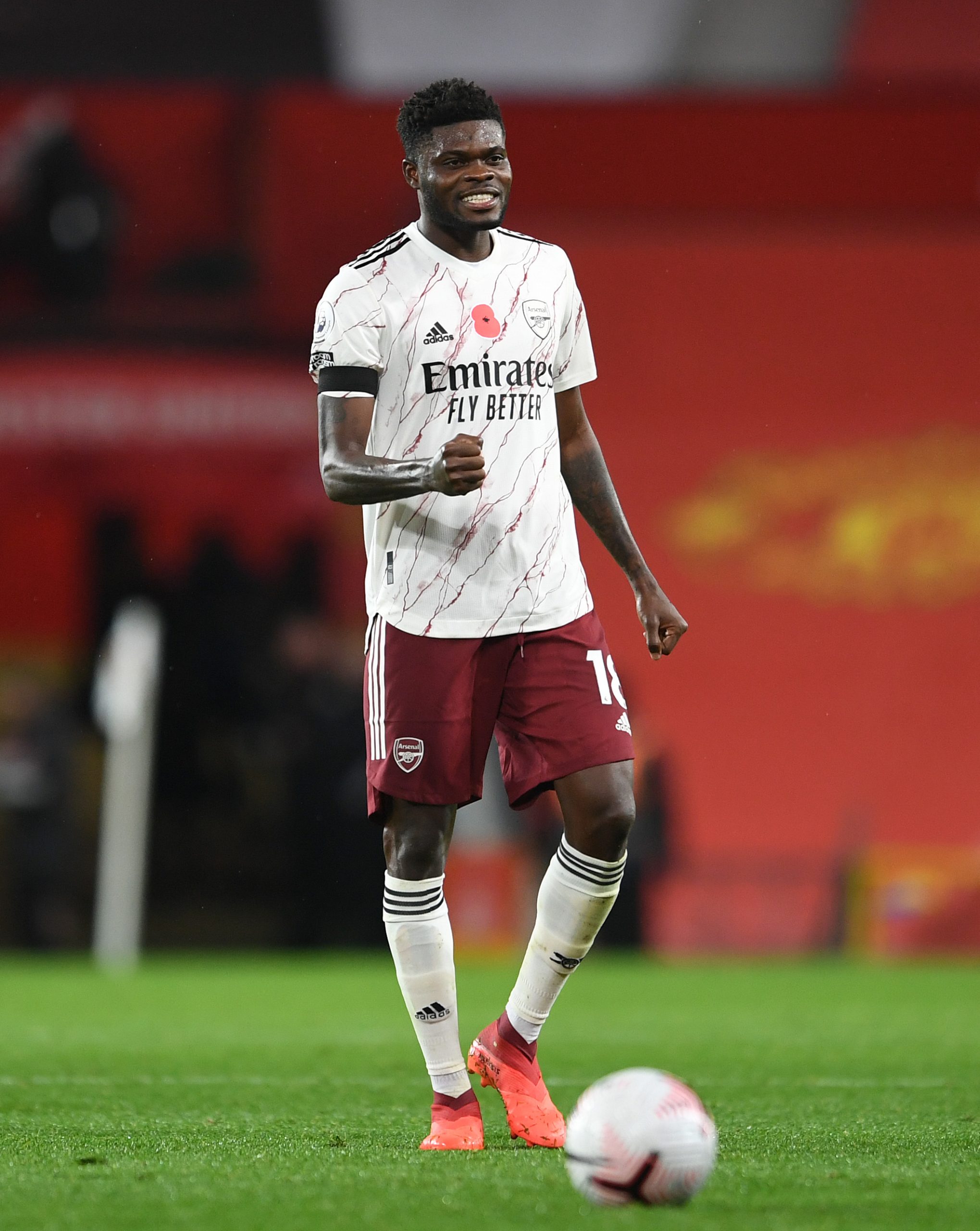 Partey's 84 touches in the match was second only to Victor Lindelof and dwarfed the 62, 59, 59 and 54 tallied by Fred, Pogba, McTominay and Fernandes respectively.
He also attempted 59 passes, completing 93% of them, including all five of the five long balls he attempted.
In contrast, Fred completed 85% of his 53 passes, Pogba managed 88% from 40 passes, McTominay finished with 84% from 45 passes while Fernandes' was even lower, at 71% from 38 passes.
Only McTominay attempted as many long balls as Partey, but he only completed 2 of them.
Partey's four tackles were double the tally of Fred and Fernandes while Pogba and McTominay had one each. The Ghanaian's two interceptions were matched by McTominay, with Pogba managing one.
Of United's four midfielders, only Pogba completed a dribble, while four were recorded for Partey. The Frenchman was also dispossessed five times while Partey lost the ball just once.
Not a single one of the four Red Devils had a shot on target in the game, with Fernandes the only one to even attempt a shot. Partey's sole effort on goal was on target.
Partey also finished with 11 recoveries, the highest tally recorded by any player in Arsenal's win.
Of course, social media was quick to point out Partey's monster game, against United's best.
Partey taught Pogba a good lesson

— n (@thenanaaba) November 1, 2020
Naaaa partey come n showed pogba levels at half the price loooooool

— Akh (@RilwanLucas) November 1, 2020
Thomas Partey today. Pogba, Fred and Bruno Fernandes in the mud 😂😂 pic.twitter.com/3ityMA5ERX

— WelBeast (@WelBeast) November 1, 2020
Commentator Peter Drury: "Right there you have two midfielders battling it out for glory and stardom,you look at Thomas Partey and you see he's ready to Party but you look at Paul Pogba and it seems he's here to sweep after the Party is over"#ARSMUN pic.twitter.com/1dzpcoRDtg

— Car_Seem (@basajja_khasim) November 1, 2020
Pogba when he sees partey for round 2 at the Emirates:pic.twitter.com/O5DHaUVf0z

— J (@afcjosephV2) November 1, 2020
Pogba and Bruno Fernandes whenever they get into Arsenal half and see Thomas Partey waiting to disposes them. #MUNARS pic.twitter.com/eWn5kecJmK

— E (@iamOkon) November 1, 2020
Ratio'd by the contents of Partey's pocket pic.twitter.com/p9uobVA35X

— The Wave (@TheWaveAFC) November 1, 2020