Everyone has heard stories of the great Diego Maradona.
Acknowledged as one of the greatest, if not the best footballer in history, Maradona's on-field exploits have become the stuff of legend.
Following his death on Thursday, these stories have only escalated as many people paid tribute to the Argentine maestro.
However, having dominated the game in the 80s and late 90s, the full extent of Maradona's brilliance is lost on a lot of the current generation.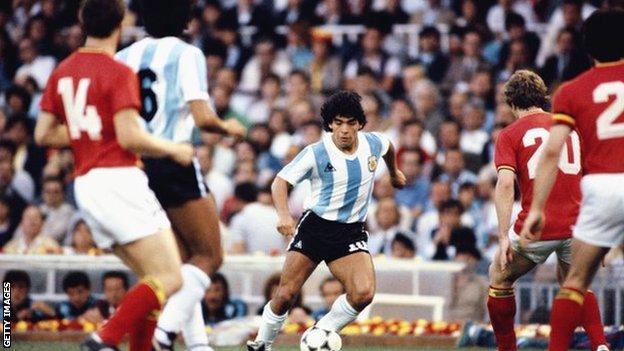 Many have resorted to sharing the famous 'Hand of God' goal or his other brilliant strike in the same match against England.
However, there was a lot more to the magician that was Maradona; a whole lot more.
Take a look at some of Maradona's best skills: