Social media was shaken on Monday following the announcement that Chelsea had sacked manager Frank Lampard.
A number of people expressed their surprise at the club's decision to get rid of someone who attained legend status as a player.
Others were less taken aback, given Chelsea's patchy form under Lampard which had seen them slip down the table to 9th.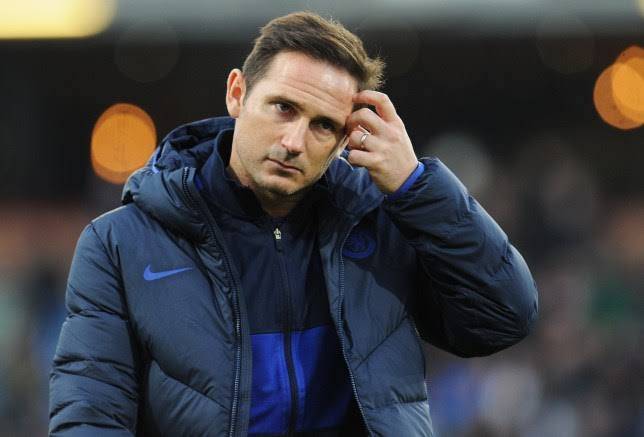 As conversations evolved throughout the day, talk in some sections turned to who would take over the top job at Stamford Bridge, with reports that former Dortmund and PSG boss Thomas Tuchel was in pole position to become the new manager.
Others wondered where Frank Lampard might end up next, with Scottish champions, Celtic and former club Derby named as possible eventual destinations.
We know one place Lampard won't be heading though.
One Twitter user, Rick Ofori, suggested a possible union between the Englishman and Ghanaian Premier League club, Accra Great Olympics.
Frank Lampard to @AccraGtOlympics
Let's discuss😅😅

— Rick of Ori (@Buuuulu) January 25, 2021
The club, however, was less than impressed, tweeting, "Massa, saa charity adwuma no ye gyai" which basically means they'd stopped these kinds of charity projects.
Massa, saa charity adwuma no ye gyai https://t.co/HReyJDFxfC

— GREAT OLYMPICS (@AccraGtOlympics) January 25, 2021
It was a savage tweet, but one which perfectly shows how Lampard's time at Chelsea fizzled out with five losses in their last eight matches.
The post though was par for the course for the Olympics account which has become famous for its hilarious tweets.
Prior to the start of the season, a funny exchange between the Olympics and Kotoko accounts saw the former ask the Porcupine Warriors for
one of their four goalkeepers
Accra Great Olympics hilariously tweeted at Kotoko: "Give us one keeper eh?", with an appropriately desperate image to match.
Give us one keeper eh? @AsanteKotoko_SC #OlyDade pic.twitter.com/nijl62OAVr

— GREAT OLYMPICS (@AccraGtOlympics) October 14, 2020
Kotoko's response was even more hilarious, with the club tweeting a brief clip of NPP's Ashanti Regional Chairman, Bernard Antwi Boasiako, emphatically saying; "daabi, daabi" which translates to "no!" in English.
— Asante Kotoko SC (@AsanteKotoko_SC) October 14, 2020
Fans of course loved the banter and are loving the recent post as well.
😂😂😂😂😂
You be living legend

— ADASA (@AKagoc) January 25, 2021
GFA for award best admin sake oly dema admin…whhhhaaaatttttt…u be too dope

— Gudboi24 (@Gudboi242) January 25, 2021
— Rick of Ori (@Buuuulu) January 25, 2021
Eeeeeeeiiii asem ben kraaa nie🤣🤣🤣

— Nii Kojo Sika (@NiiKojoSika2) January 25, 2021