Kamaldeen Sulemana joined the elite club of the biggest Ghanaian transfers of all time after joining the French top side, Stade Rennais from FC Nordsjaelland for €15 million on a five-year deal.
The 19-year-old chose to join Rennes despite being close to joining Ajax. Kamaldeen was courted by a number of top-tier sides including Manchester United and Liverpool.
While the figure is impressive for his transfer, where does his transfer fee rank among other big Ghanaian transfers to European clubs?
Partey became the highest most expensive Ghanaian player to move to the Premier League after Arsenal activated his buyout clause and completed the deal which was €50 million.
The deal drew comparisons to Michael Essien's highly-publicised move to England.
The fee paid for the midfielder eclipsed the €38 million Chelsea forked out for Essien back in 2005, making Partey the most expensive Ghanaian signing in Premier League history (discounting inflation of course).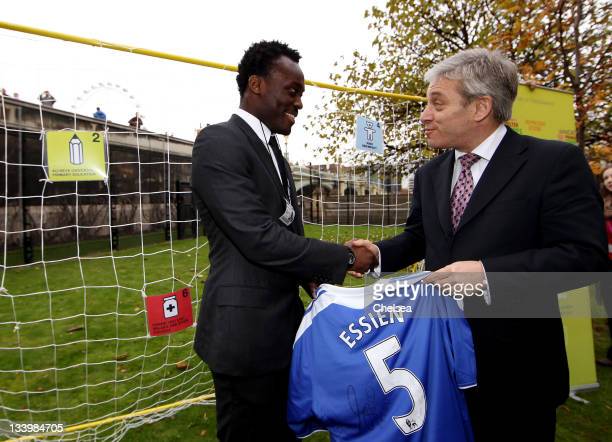 Black Stars captain, Andre Dede Ayew's two transfers in England commanded a total of €46.9 million in transfer fees during a three-year span (2016-2018).
Ayew arrived in England from Marseille for free but then moved to West Ham from Swansea for €24.10m before returning to the Welsh club for €22.80m two years later.
Kwadwo Asamoah's transfer to Juventus in 2012 from Udinese also ranks highly in the list. The 32-year-old won six Serie A titles with the Bianconeri before joining Inter Milan on a transfer in 2018.
Top 10 Ghanaian transfers ever:
Thomas Partey – Atlético Madrid to Arsenal – €50.00m (October 2020)
Michael Essien – Lyon to Chelsea – €38.00m (August 2005)
Abdul Baba Rahman – Augsburg to Chelsea – €26.00m (August 2015)
Andre Ayew – Swansea to West Ham – €24.10m (August 2016)
Andre Ayew – West Ham to Swansea – €22.80m (January 2018)
Kwadwo Asamoah – Udinese to Juventus – €18 m (July 2012)
Alfred Duncan – Sassuolo – Fiorentina – €16.00m (January 2020)
Asamoah Gyan – Rennes to Sunderland – €16.00m (August 2010)
Kamaldeen Sulemana – FC Nordsjaelland to Stade Rennais – €15.00m (July 2021)
Jeff Schlupp – Leicester to Crystal Palace – €13.80m (January 2017)
Jordan Ayew – Lorient to Aston Villa – €12.00m (July 2015)