For a handful of players, the growing list of injuries is their chance to book a ticket to the 2022 FIFA World Cup in Qatar.
For a country like France, for instance, lengthy injury lay-offs to Ngolo Kante and Paul Pogba open up a big opportunity for players like Matteo Guendhouzi, Jordan Veretout and Youssouf Fofana to make the final squad.
In the process, the statuses of Aurelien Tchouameni and Eduardo Camavinga as starters for France in Qatar alongside Adrein Rabiot are all but guaranteed.
For Germany, Timo Werner's injury gives youngsters like Borussia Dortmund's Karim Adeyemi, Werder Bremen's Niclas Fullkrug and Wolfsburg's Lukas Nmecha a big shot at landing a seat on the plane bound for Doha.
Despite enduring another frustrating campaign under a coach who doesn't trust him enough, Joao Felix's goal scoring run has come at an opportune time to start alongside Cristiano Ronaldo for Portugal in the wake of Diogo Jota's confirmed absence from the World Cup.
The same scenario plays out for England as Luke Shaw is all but assured of a starting place in Gareth Southgate's England squad following the serious hamstring injury to Ben Chilwell.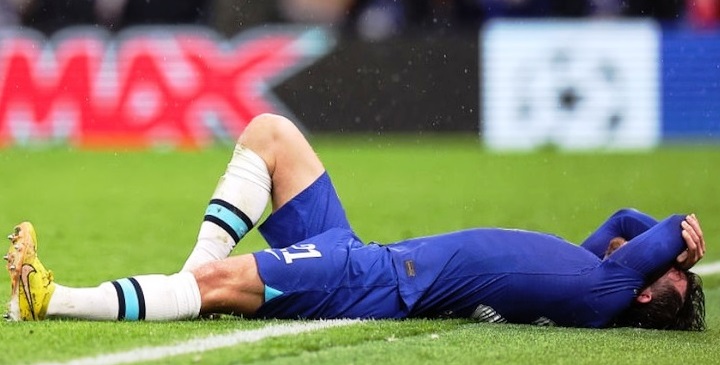 There are extensive doubts on Rafael Varane, Kyle Walker and Reece James land Son Heung-Min. His situation makes South Korea's campaign a bit difficult while making life a bit easier on Group H opponents including Ghana.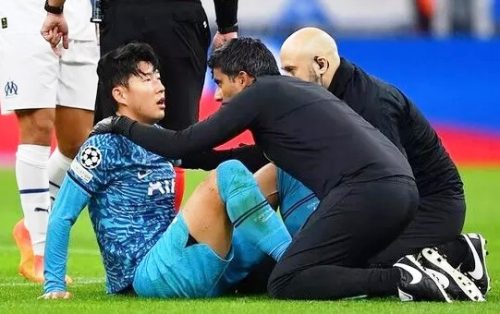 For other players like Mubarak Wakaso, factors beyond injuries punch their ticket to Qatar even if they shouldn't be on the plane bound for the Middle Eastern country. The midfielder is a poor fit for the Black Stars considering the fact that Otto Addo's team has shown on multiple occasions that it leans towards being compact and thus it struggles to create chances.
With little time available to build an identity, the young coach has gone for the trait that is the simplest and fastest to implement- defense- even though he comes from an attack-minded perspective looking at his coaching education with Nordsjaelland, Hamburg and Dortmund.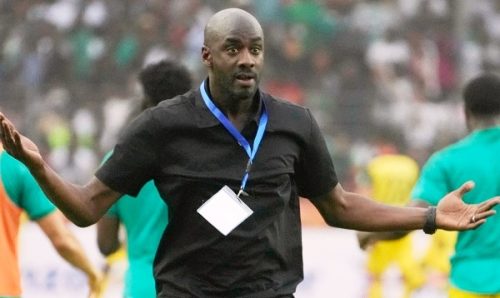 For a team that doesn't create many chances and thrives on tactical discipline, the last thing it needs is a defensive midfielder who is a terrible tackler and is very prone to (check out his brutal tackle on fellow Ghanaian midfielder Majeed Ashimeru) committing fouls just in front of the penalty box. In addition, he doesn't play with the needed positional discipline to shield what is likely a three man back line. (Click highlighted text to watch video of tackle)
For the record, Wakaso has played 308 club games in his career and has been yellow carded 131 times according to statistics outfit Transfermarkt.
However, even in the face of all these flaws, Mubarak Wakaso will play at the FIFA World Cup for the second time in his career after making his debut at the 2014 edition. Strong chatter about the Black Stars has turned to be almost always true no matter how much the handlers deny what makes the rounds.
For reference sake, former Black Stars coach CK Akunnor's take on not having control over player selections confirmed what the Ghanaian populace suspected during his time in charge.
As such, reports emerging of a 26-man squad containing Wakaso should be taken seriously.
For Wakaso, these are the reasons he will end up in Doha:
Game Time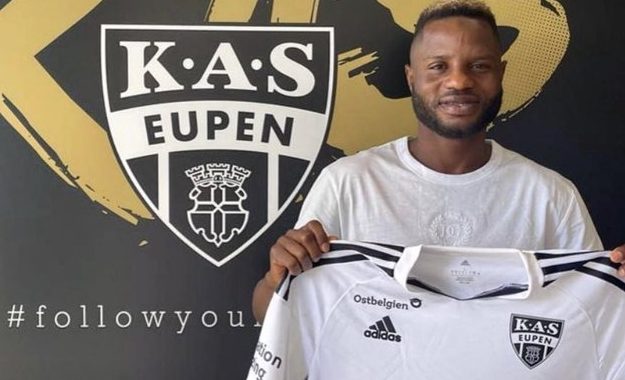 The reason Wakaso's call up to the Stars 2021 AFCON campaign drew a ton of ire was down to his limited game time in the Chinese League due to injury.
Prior to the start of the 2022-2023 season, Wakaso's place in the Stars was under serious threat due to his inactivity but all that changed when he secured a loan move to KAS Eupen in the Belgian league.
To put things into perspective, the Belgian Jupiler Pro League is ranked way above of the Chinese League and so, playing there will certainly put anyone vying for a World Cup place on good footing.
Wakaso has been competing consistently and playing well and in seven league games, the former Villareal and Espanyol midfielder has started in six and featured fully in four.
This number could have been higher had it not been for his penchant to attract yellow cards due to his poor tackling as witnessed in Eupen's game against Anderlecht. His poor tackle on Ashimeru got him booked in the 17th minute and was a factor in getting him taken off in the 46th minute to avoid getting red carded.
Question Marks on contemporaries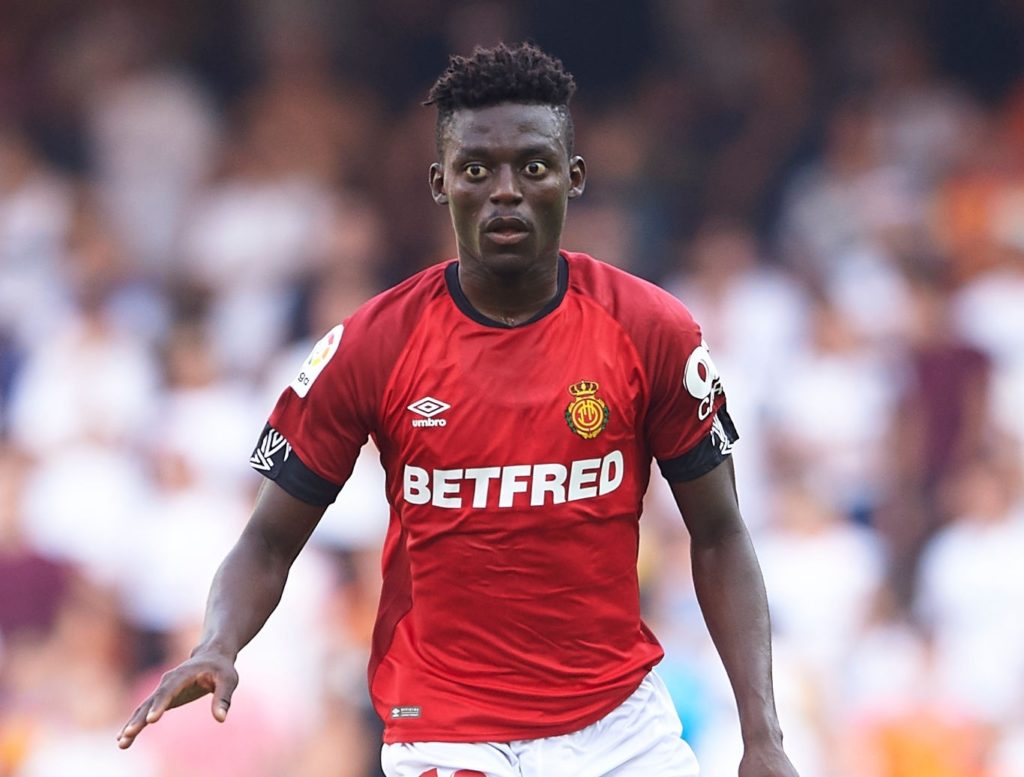 Players in direct competition with Wakaso for the defensive midfield role have not fared too well when playing for the Black Stars while a lack of experience competing in a national team setting at the highest level also gives Wakaso a leg up.
Iddrisu Baba has been a consistent performer for Mallorca but has been indifferent in recent times while playing for the Black Stars. Baba has struggled to progress the ball and his passing range has been quite limited making it difficult for the Black Stars to spring counter attacks.
Jeffrey Schlupp has made a successful transition from a flying wing back/ full back on the left side to central midfielder who switches between defence and attack with aplomb. He has reportedly shelved the idea of playing as a full back with the Stars preferring to play in midfield.
However, Schupp hasn't impressed in Black Stars colours every time has been given the opportunity. Add his unavailability for the national team in the last few years and a red line appears through his name.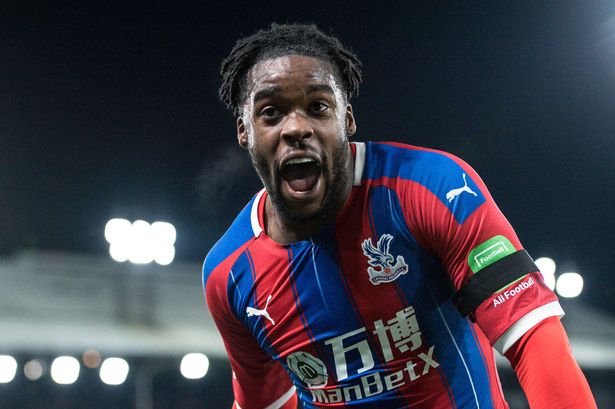 Salis Samed is a newbie in the Black Stars pool and his breakthrough campaign might just have come too late to gatecrash the party for defensive midfielders who will be representing Ghana at the World Cup.
Senior Player Card
Remember the infamous Dede Ayew interview with Al Jazeera where he delivered a verdict on who or who doesn't have the advantage to make the squad? Well, Wakaso happens to be one of those players who has an "advantage" in connection to player selection due to his vast experience with the Black Stars and makes him pretty much a lock to be named in the Black Stars squad for Qatar. (Click highlighted text to read story)