Retired referee Eric Owusu Mensah has rated officiating in the just ended 2022 FIFA World Cup in Qatar at 8.5 on a scale of 1 to 10.
Owusu Mensah, who works as an Ashanti Regional Football Association Instructor, gave out this rating in an exclusive chat with CITI Sports in the aftermath of the tournament that had Argentina win the title.
Argentina won its third World Cup title thanks to a 4-2 win over France via a penalty shootout with the game ending 3-3 after extra time.
Lionel Messi scored from the penalty spot for Argentina's first in the first half and there was a big debate about the legitimacy of the foul on Angel Di Maria by Ousmane Dembele that led to the call.
However, the Kumasi based former official who is a big advocate for referee wellbeing stated;
"I can give them about 8.5 to 9 (over 10). They did well, yes, they did very well. Look at the final match, the referee was spot on. It was a clear penalty. It was a perfect penalty because there was a contact. The player (Di Maria) got the ball first."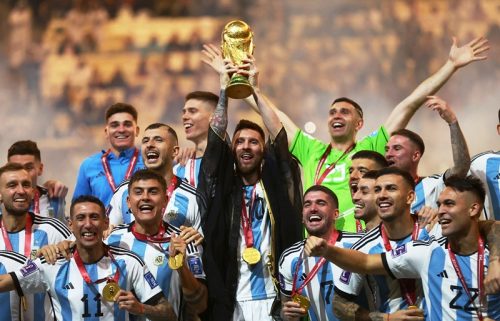 Ghana competed at the World Cup and accumulated three points from losing two out of three games; the Black Stars got ranked 24th out of 32 nations that competed in the tournament. (Click highlighted text to read full story)