The Ayew brothers are two of the most divisive players to pull on Ghana's national team jersey.
One minute, they are the toast of fans and can't do any wrong in their eyes. The next, the two aren't good enough or committed enough. and don't deserve a place in the team.
This isn't limited to just the Black Stars either. The divide opinion even in their club sides.
However, after a brilliant start to the season, both players are fast becoming cult heroes at their respective clubs.
Having both played at French club Marseille before securing big moves to the Premier League, the pair was set to light up the league.
Ayew quickly became a fan favourite at Swansea and secured a big-money transfer to West Ham.
After a short but productive time at the East London club, Ayew returned to Swansea as the Welsh side looked to retain their Premier League status.
Jordan started off at Aston Villa in the Premier League where, despite scoring seven goals, he couldn't stop them from going down.
Following a season in the Championship, Jordan also moved to Swansea.
After their relegation, however, many fans began to question the commitment of the brothers as both sought a path out of the club and back into the top flight.
Jordan moved to Crystal Palace on loan while Andre signed a temporary deal with Turkish club Fenerbahçe.
This summer, Jordan's move to Palace was made permanent, while Andre looked destined to make a move away from the Liberty Stadium.
Scourge of Man Utd 
Jordan's goalscoring record has been ammo for his critics as he scored on two goals for Crystal Palace on loan last season.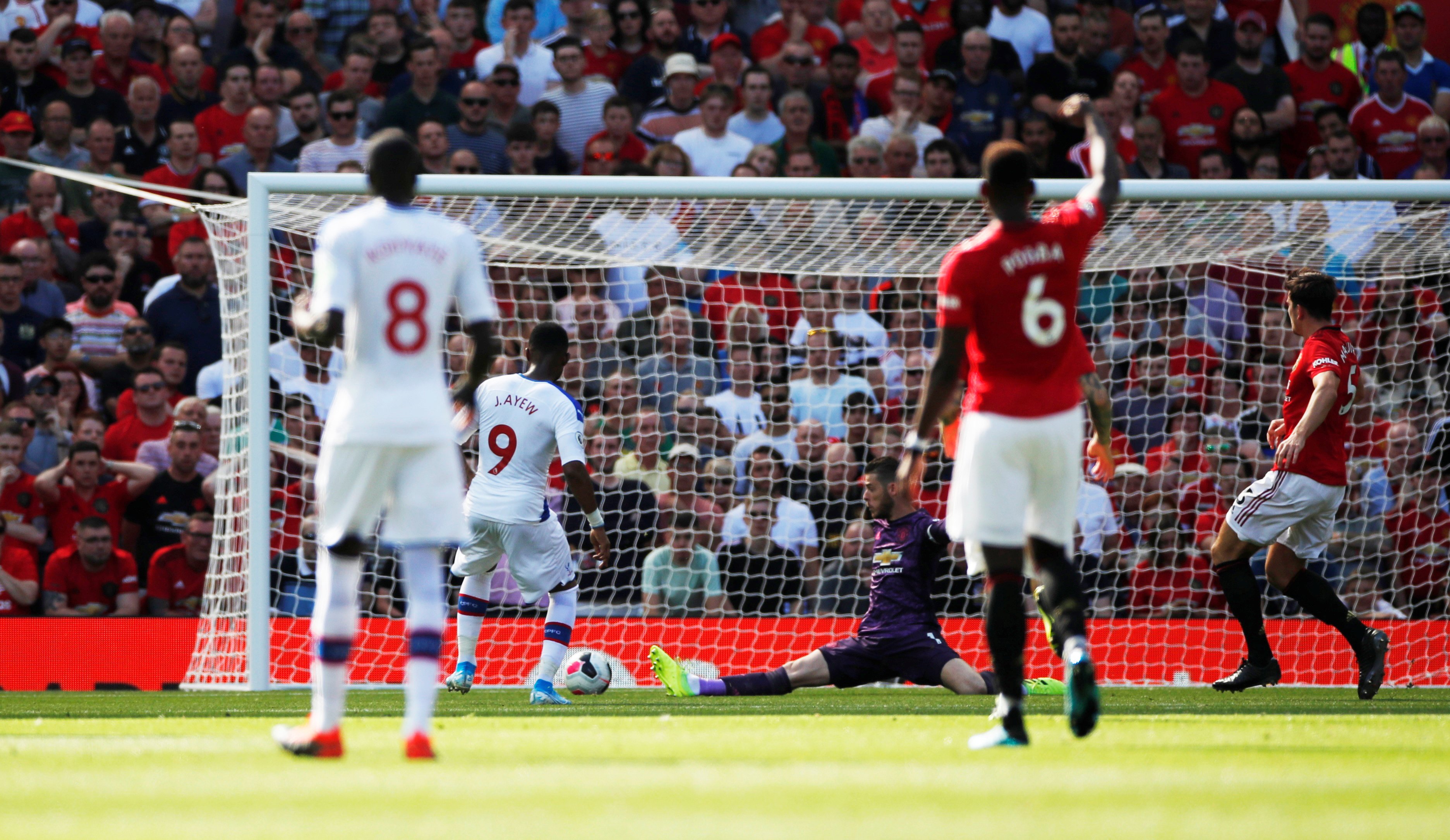 However his work rate has never been in doubt, and his start to the season clearly shows that.
In Palace's first game of the season, a 0-0 draw with Everton, Jordan was praised for his performance and was named Man of The Match.
In the 1-0 loss to Sheffield United, there was an uproar from Eagles fans as Jordan was dropped to the bench by Roy Hodgson in favour of Christian Benteke.
He was restored to the starting lineup against Man United and justified it with a fantastic first 45 minutes, scoring the goal that looked to be the winner until the late flurry which saw Palace win 2-1 at Old Trafford.
He was voted the Man of The Match by Palace fans yet again for his performance and a number of them had praise for him afterwards, begging Hogdson to keep him in the first eleven.
Has to start again no matter what deal is in Benny's contract to say he has to play so many games/minutes a season

— Ian campbell (@Iancampbell171) August 25, 2019
Get a statue of that man right now 👏🏻👏🏻👏🏻

— Charlie Adams (@bigz__17) August 24, 2019
I LOVE YOU AYEEWWWWWW

— JBCPFC2004 (@jbcpfc2004) August 25, 2019
Keep it up Jordan. We got your back

— Mr Blag (@gogee104) August 25, 2019
Two starts two MOTM. Don't drop him this time!

— James (@Sitdown_Jim) August 26, 2019
Bossing the Championship
Andre's performances for the Welsh club at the start of the season have had fans reconsidering their calls for him to leave and praying for the window to shut.
Some have also taken to Twitter to appeal to the Black Stars captain to stay at the club.
A number of them believe that keeping Andre and teammate, Borja Baston who has also discovered a new lease of life would almost certainly guarantee promotion back up to the Premier League.
Swansea have played five games this season, Andre Ayew has played four of them, and has been influential in each.
Against Northampton, he scored twice as Swansea came from behind to win in the EFL Cup.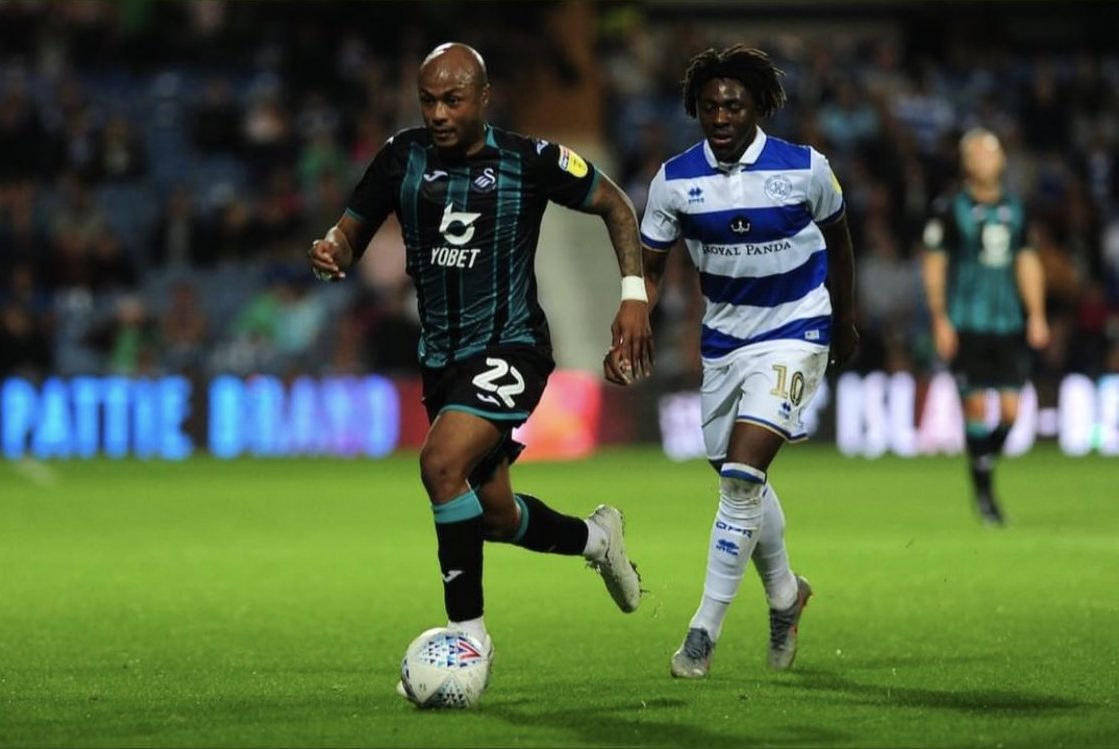 He played a huge role in the 3-2 win over Preston before providing two assists as the Swans beat QPR on Wednesday.
👊🏽 good 3 points ⚽️ great team work👍🏽 our fans were just great👌🏾 @SwansOfficial #jackarmy pic.twitter.com/0A77PGMxQW

— André Ayew (@AyewAndre) August 22, 2019
Against Birmingham, Andre Ayew may not have scored but he might have as he had a header saved and then fired over the bar.
His performances have had Swansea fans buzzing and has left many of them wondering whether only one Ayew leaving this summer might be enough.
It's awesome seeing you playing for us again. I just hope you stay until the end of the season

— Digger SCFC 🏴󠁧󠁢󠁷󠁬󠁳󠁿🏃‍♂️🚴‍♀️🏴󠁧󠁢󠁷󠁬󠁳󠁿 (@andrewjohn63) August 22, 2019
Well played @AyewAndre I am still glad you're back please stay 👏🏻👏🏻
You and @BorjaBaston can propel @SwansOfficial to promotion to the premier league where we belong 👍🏻👍🏻

— paul beer (@paul195164) August 22, 2019
Hope you stick around Andre! Great performance from you and the rest of the team again.

— Gareth Thomas (@musicgareth) August 22, 2019
Well played once again, my opinion of you and some others wasn't great when we're relegated but I can't fault your efforts so far this season! Well done Andre

— Garry Leech (@garryleechswans) August 22, 2019
Excellent. Keep your sleeves rolled up and help the Swans get back to the Premier League! You'll get your big money move then 😉

— Mark Campion (@MarkkCampion) August 22, 2019
Nothing will be gained until If is done. We don't expect you to stay but we need you to stay this season. We need you beyond January. Have faith as we have with you. Something special is happening

— Nigel Thomas (@Tomtomthomas25) August 22, 2019
Two amazing assists Andre, keep up the good work and please don't leave us 🙏🏼

— Sarah Butler (@Liberty_Butler) August 22, 2019
Here are highlights of Swansea's last game against QPR in which Andre Ayew assisted Swansea's first and third goals in a 3-1 win
🎬 Extended highlights of tonight's victory at QPR are now available! 🎬

📺 Watch now 👉 https://t.co/fCZNJBMN0I pic.twitter.com/yHZsFaEtmI

— Swansea City AFC (@SwansOfficial) August 22, 2019
The two players have clearly built on a brilliant AFCON individually and look set to finally become the players most fans, their clubs and the media expect them to be.
READ ALSO: