Ghanaian international, Aarsen Kwarasey has said that it would be selfish for any Black Stars player to try and eliminate their competition for a place in the squad using black magic, known more commonly as 'juju'.
Kwarasey said it would be unfortunate for any Ghanaian player to look to oust their compatriot from the side with 'juju' when the interests of the whole nation are at stake.
His comments come in the wake of allegations by senior officials and players of the Black Stars that the use of 'juju' is rampant when the players join up for major competitions.
A member of the Ghana Football Association (GFA)'s Executive Council, George Amoako, suggested that players born in Europe who are eligible to play for Ghana might be put off by the use of 'juju' in the squad.
"There are a lot of perceptions about how Ghanaian footballers play the game. Reckless tackles, destructive tendencies in the Ghanaian game and talks of juju put them off," he is quoted by Joy FM as having said on Nhyira FM.
Kwarasey found himself at the centre of a 'juju' storm after the 2014 World Cup in Brazil, with the Black Stars' second goalkeeper, Fatau Dauda accused of unfairly influencing the Norway-born keeper's expulsion from the starting line-up.
Dauda has since denied these claims, adding that if he indeed had access to black magic, there were bigger ambitions than just keeping goal for the Black Stars that he would have used it for.
"Ghanaians have been saying it and I've been hearing it. That's how our job is, you hear a lot of things about you. If I had juju, I would go and play outside with Real Madrid our Barcelona and make big money. I train and I pray for God to protect me from injuries so I don't know where these rumours are coming from," Dauda said.
Speaking to Citi Sports, Kwarasey said he does not want to believe any members of the Black Stars would try to hurt others in the team for personal gain.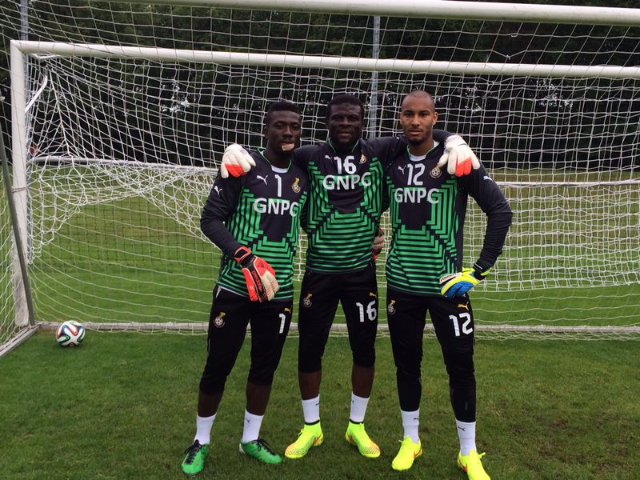 "I have no idea, and I don't believe or want to accuse anybody of such things. I don't wish or think about bad things for other people, especially not if we are trying to reach the same goal. It's selfish. If you play the same position as the best player in your team, do you harm him because you want to play? You harm your team and you give your team less chance of winning," Kwarasey said.
"I really hope that I wasn't part of a team where these things were going on because then you can't call it a team. I might be naive but for me, it is not an option to harm my teammate for me to shine."
Recently, midfielder, Derek Boateng claimed that the use of juju disrupted the Black Stars' AFCON 2013 campaign, which Kwarasey was part of.
"Yes, I had teammates who used juju to play. I have seen a lot of things and they are really bad. Sometimes some of the Black Stars players you cannot even go to their rooms because of the kind of smell that is there. I believe every player has what they believe in which will help them play very well," he said.