Cristiano Ronaldo's 700th career goal might have come in Portugal's 2-1 loss to Ukraine on Monday night but the defeat could not mask an incredible milestone for the forward.
The 34-year-old's professional career has taken him from his home nation Portugal to England, Spain and currently Italy.
In most of those leagues, Ronaldo has been a goal machine, scoring for fun and racking up a boatload of records along the way.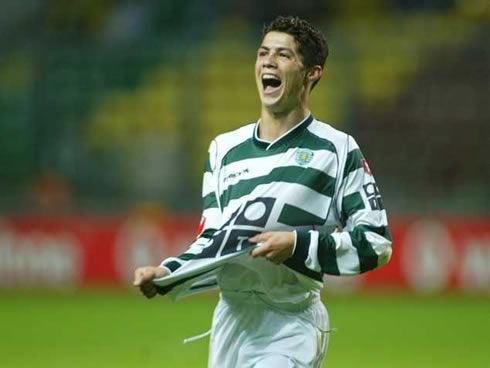 Below is a breakdown of the Juventus star's stunning scoring stats.
Who has he scored for?
Ronaldo started his senior career at Sporting Lisbon in Portugal where, as a teenage winger, he scored five goals.
Earning a big move to Manchester United, Ronaldo's stock rose, as did his stats.
From scoring just six goals in his debut season at Old Trafford to bagging 42 in 49 games in his penultimate year in England, Ronaldo was almost unstoppable.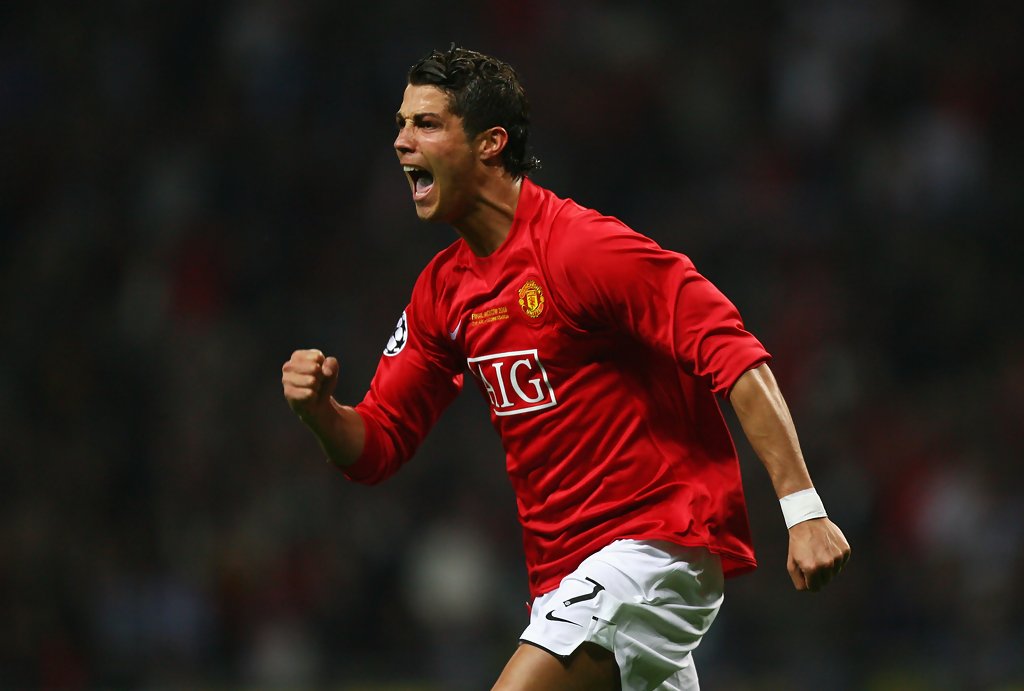 He ended his time at United with 118 goals in all competitions before becoming the world's most expensive player (at the time) in a mega move to Real Madrid.
While Ronaldo was great in England, he was unplayable in Spain from his debut in 2009-10.
33 goals in 35 games in his first season was a sign of things to come as he never failed to score at least 50 goals a season until the 2016-17 season, where he 'only' scored 42 goals in 46 games.
Ronaldo finished with 450 goals for Real Madrid, becoming the club's highest ever goalscorer.
Any other player might have been content to remain in a league he was dominating, along with Barcelona's Lionel Messi, but Ronaldo made the move to Juventus in Italy.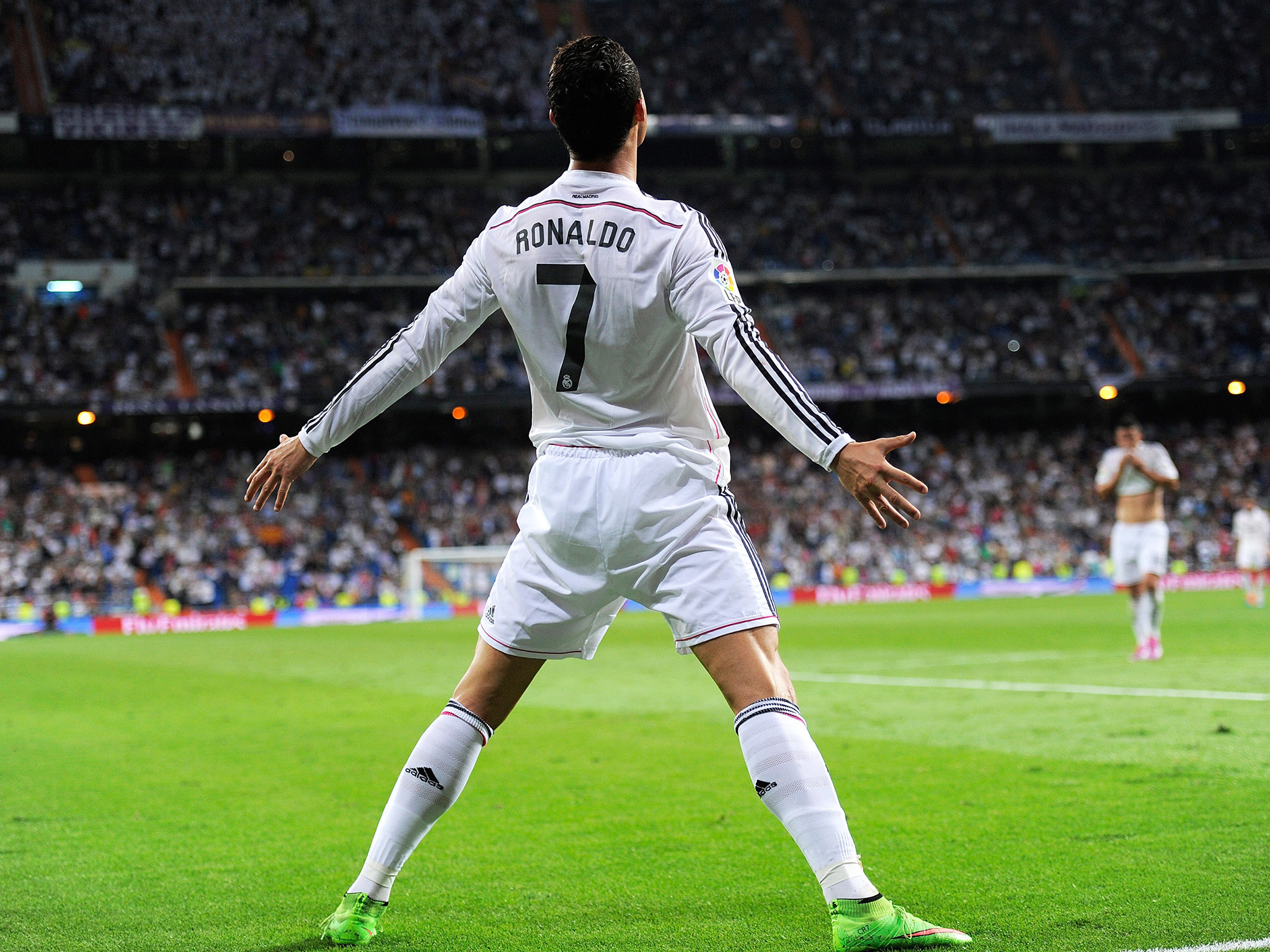 His 32 goals for the Italian Champions since his debut are proof that the forward is not losing his touch.
Ronaldo has also been in fine form for his national team and is only five strikes from hitting a century of goals for Portugal after the penalty against Ukraine.
How has he scored his goals?    
Ronaldo has proved over the course of his career that he isn't a one-trick pony.
Often referred to as 'Penaldo' by opposing fans, Ronaldo does have a penchant for scoring goals from the spot with 113. In all, he has 595 goals from inside the box.
Ronaldo is also deadly from setpieces outside the box, scoring 55 times from freekicks for a total of 105 goals from outside the area.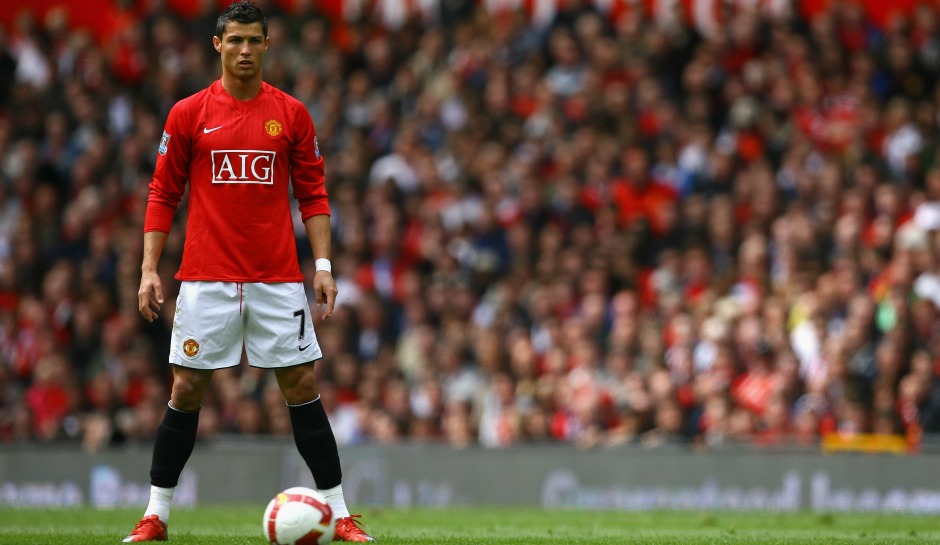 A further breakdown shows that Ronaldo has scored 442 goals with his right foot, 129 with his left and 127 incredibly with his head.
Two goals were scored with 'other' body parts.
Who has he scored against the most?
Andorra, Armenia, Latvia and Sweden would love to see the back of Ronaldo given that he almost always seems to score against them.
He has scored five goals against each of those teams.
Having spent a chunk of his career in Spain, it is obvious that Ronaldo would have scored a number of goals against Spanish teams, however, the numbers are still astounding.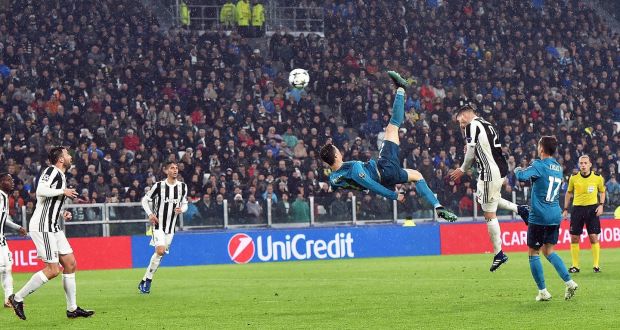 He has remarkably scored 27 times against Sevilla, 23 against Getafe, and has 20 goals against Celta Vigo.
Ronaldo was no slouch in Real Madrid's biggest games either, scoring 25 times against Atletico Madrid and finding the net 18 times in games against fierce rivals Barcelona.
What has he scored in the most?
Having played in three of Europe's top five leagues, Ronaldo has scored in a wide number of competitions.
His highest tally came during his time in La Liga, where he scored 311 goals.
In the UEFA Champions League, where Ronaldo is the competition's highest ever goalscorer, he has 127 goals.
The player has also scored 84 times in the Premier League and 24 times in Serie A.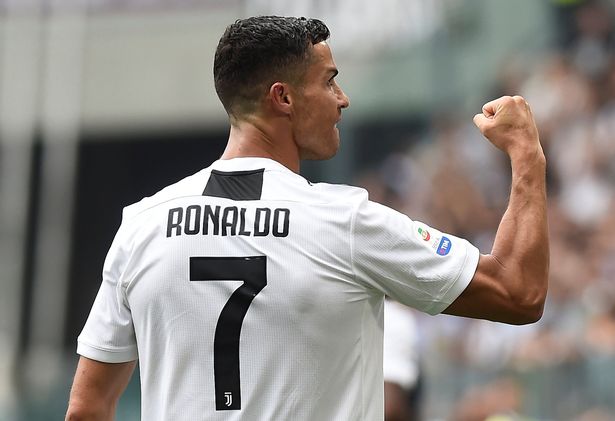 Ronaldo has also scored in the FA Cup (7), Copa Del Rey (22) and the Club World Cup (7), among other club competitions.
For Portugal, the forward has scored 30 times in World Cup Qualifying, 11 times in Euro Qualifiers, and 17 in friendlies.
At major tournaments, Ronaldo has chipped in with a handful of goals as well as he has 25 strikes at the Euros, seven World Cup goals, and three goals in the UEFA Nations League.