Brazil legend, Ronaldinho appears to have turned his fortunes around since being released from prison in Paraguay.
Reports had indicated that Ronaldinho had only £5 to his name and was on the verge of bankruptcy before his arrest for alleged passport fraud.
Since his release, however, Ronaldinho has racked up a significant amount of cash from some endorsement deals and businesses.
A report by Spanish newspaper Diario AS, citing the Brazilian edition of El Pais, revealed that the former Barcelona player has earned over 5 million Brazilian reais or £702,407.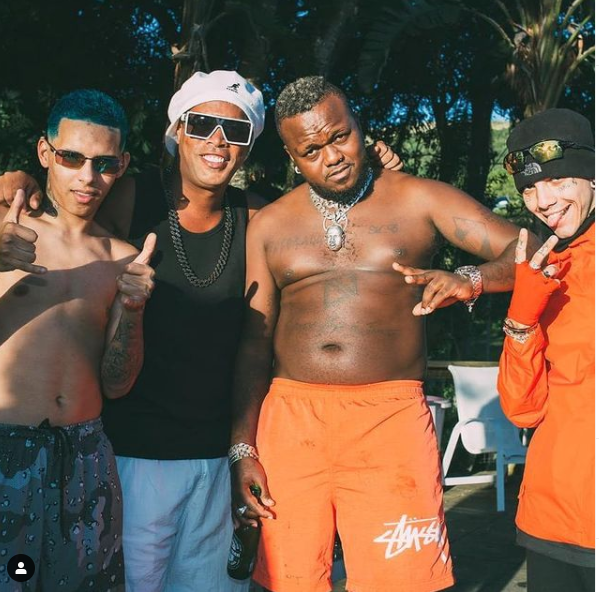 According to the report, he is also helping to promote his former club, Atletico Mineiro's stadium and has been named an honorary citizen of Belo Horizonte.
Ronaldinho has also opened a studio in the city and recently appeared in a music video with Djonga and Recayd Mob. Following the launch of his wine brand, Vino de Campeones, the former world player of the year has launched a gin brand, R-ONE.
He created the R10 Team which has been featured in FIFA 21 as well.
Jail time
In prison, Ronaldinho joined a football team, where he showed that class is permanent. by scoring five goals and assisting six more in the final, with all kinds of tricks and flicks along the way as his side won the 16kg smoked pig on offer.
Some footage was also shared of Ronaldinho playing foot-volley in prison with other inmates although he and his partner eventually lost a match against a convicted murderer and robber.
Happy Sunday – here is Ronaldinho playing "piki volley" in Paraguayan prison. pic.twitter.com/SLfTbj93IU

— Ralph Hannah (@paraguayralph) March 29, 2020
Ronaldinho and his brother, who were released from jail after paying their bail, and stayed at the Presidential Hotel Palmaroga in Paraguayan capital Asuncion under house arrest.
The ruling to release him which was done via Skype, saw Ronaldinho standing with his brother and his lawyers in prison.
The judge, Gustavo Amarilla sought assurances from the former footballer that he will remain under house arrest and not attempt to escape.
Ronaldinho logrando salir de la cárcel por Skype, será uno de los eventos más surrealistas que verás en esta pandemia. pic.twitter.com/k4XIIySNAB

— José Carlos Crespo (@josecarloscresp) April 9, 2020