Brazilian, Ronaldinho, might still be under house arrest in Paraguay but he'll certainly be living the life during this period.
Ronaldinho and his brother were finally granted bail after spending a month in prison after a judge ruled that the pair should be held under house arrest instead prior to their trial for alleged passport fraud.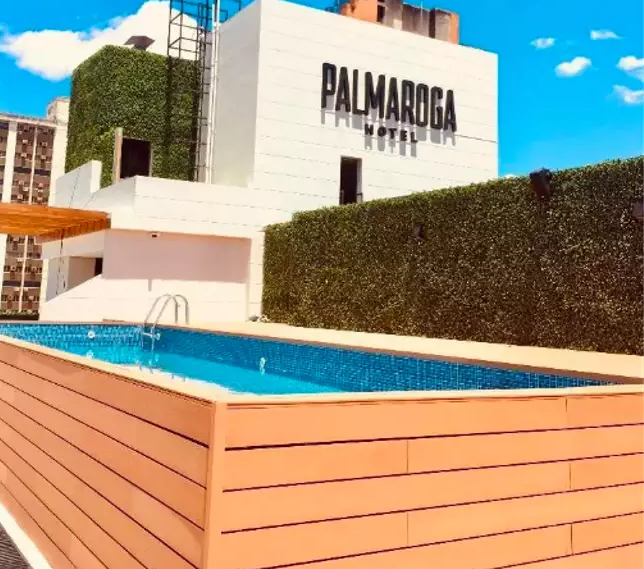 The two are reportedly staying at the Presidential Hotel Palmaroga in Paraguayan capital Asuncion, in settings obviously fit for a king.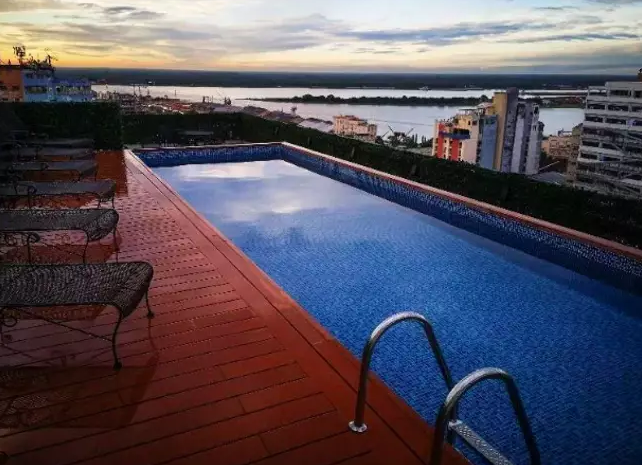 The suite in the four-star hotel according to media reports comes complete with a four-poster bed, five-star room service, 55 inch TV and whirlpool bath.
While a stay in the room is usually quite costly, the hotel has offered discounts due to the coronavirus pandemic with the suite said to cost about £87-per-night now.
The ruling which was done via Skype, saw Ronaldinho standing with his brother and his lawyers in prison.
The judge, Gustavo Amarilla sought assurances from the former footballer that he will remain under house arrest and not attempt to escape.
"Your lawyers say you are not going to abscond and you are going to respect the conditions of the house arrest. I need to know whether you understand the terms of the bail agreement and personally accept it."
Ronaldinho and his brother both respond "I accept"
The Brazilian who was smiling throughout finished with his famous hand celebration before the judge ended the session.
The judge also spelt out the conditions of the house arrest, stating that the pair would have to foot their hotel bills during the period.
"I have the assurance of the hotel managers that they, at their own expense, can observe house arrest there," Judge Amarilla said
Ronaldinho logrando salir de la cárcel por Skype, será uno de los eventos más surrealistas que verás en esta pandemia. pic.twitter.com/k4XIIySNAB

— José Carlos Crespo (@josecarloscresp) April 9, 2020
The pair posted a $1.6 million bail, through their lawyers after they were granted the application which was rejected a month ago when they were deemed to be a flight risk.
They spent 32 days in jail following their arrest for entering Paraguay with fake passports.
Dinho's month in jail
Ronaldinho, is said to be adapting to life in a Paraguayan jail where he has been incarcerated for over a month and is being investigated for entering the country with a fake passport.
The former world player of the year had a rough bedding-in period but now appears to be, if not enjoying his stay in jail, making the most of it.
Earlier in his stay, reports from the prison say his mates continually offered him snacks, in an attempt to make him feel welcome and make his adjustment to life in the Paraguayan jail much easier.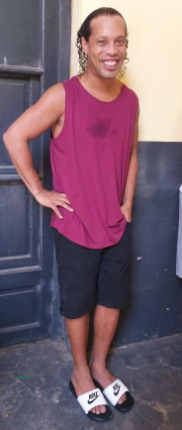 However, Ronaldinho, still in shock over his incarceration, was reluctant to accept any gifts.
He eventually warmed up to his mates and started accepting snacks and tea, Marca reported at the time.
In fact, Ronaldinho became accustomed to his fellow inmates that he would have long conversations with some of them about his days in football.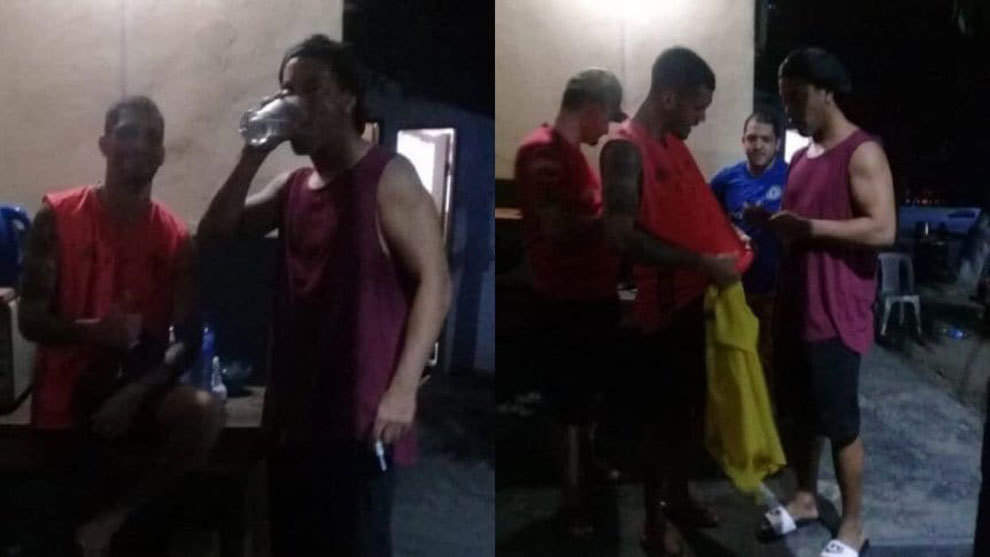 A number of the inmates, who were in awe of having such a huge star join them, couldn't resist asking him for autographs, which the ever-jovial star was happy to sign.
Reports indicate that even the prison guards could not help requesting the Brazilian to sign autographs for themselves and their kids.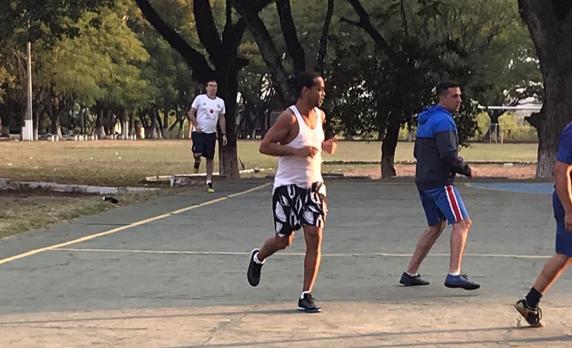 Having been ordered to remain in jail by the judge, after his first appearance in court, Ronaldinho joined a football team in jail, where he showed that class is permanent.
'Dinho' dominated the trophy match, scoring five goals and assisting six more, with all kinds of tricks and flicks along the way as his side won the 16kg smoked pig on offer.
Prior to the game, there had been a huge bidding war for the player, with many teams keen to have him in their ranks.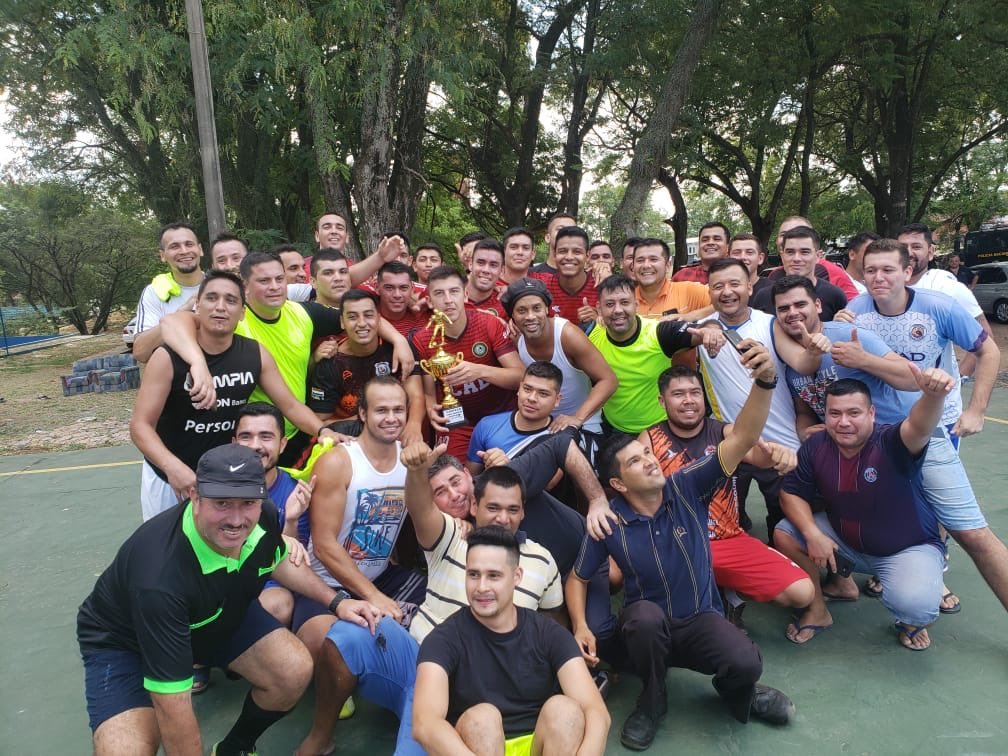 One of the policemen actually lent him a pair of shoes to play in.
Aside football, which is certainly Ronaldinho's first love, the player has been learning carpentry in the jail.
He has also taken to teaching the inmates some of the skills that made him a global icon and plays football everyday.
"He plays football every day and teaches the guys he plays with a few tricks," a source told ESPN
However, it's not been all roses for the Brazilian as he is reported to be missing music, having taken to playing the bongos during his retirement.
He is not allowed to play instruments in jail.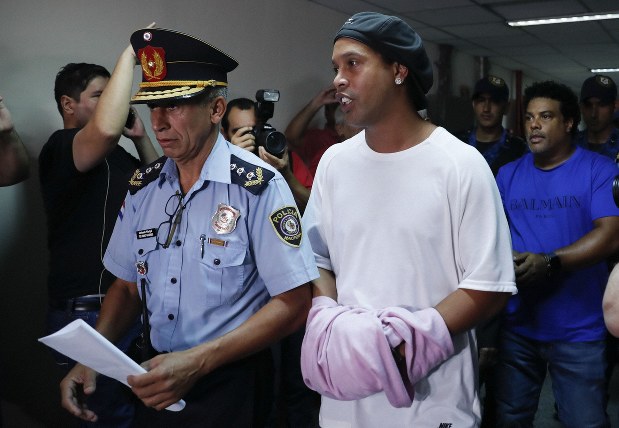 Ronaldinho is quite concerned about his mum as well and reportedly calls her every evening to check on her.
The player also recently spent his 40th birthday behind bars, not the ideal setting for such a landmark period.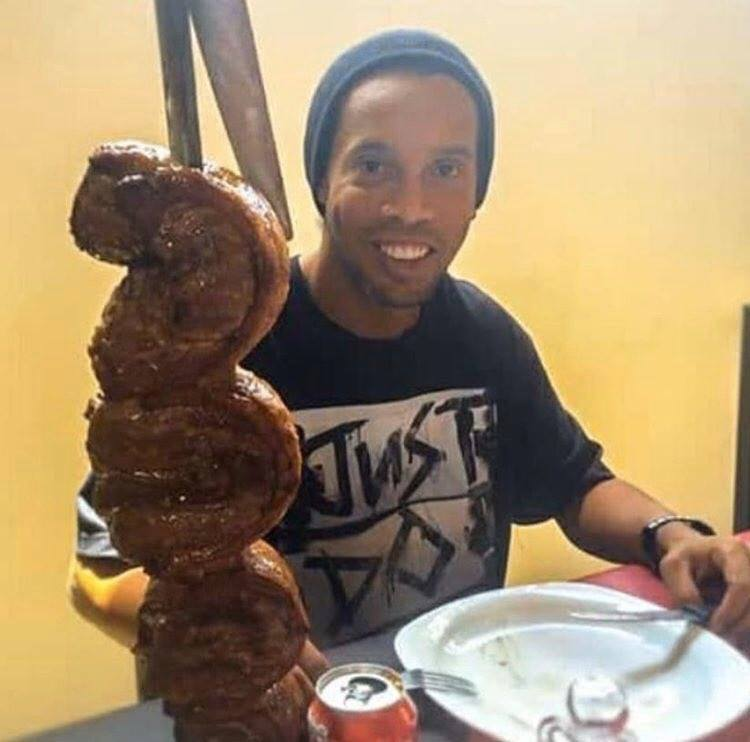 He did, however, get to celebrate the day with a 'huge barbeque'.
Some footage was recently shared of Ronaldinho playing foot-volley in prison with other inmates although he and his partner eventually lost a match against a convicted murderer and robber.
Happy Sunday – here is Ronaldinho playing "piki volley" in Paraguayan prison. pic.twitter.com/SLfTbj93IU

— Ralph Hannah (@paraguayralph) March 29, 2020
Arrest, court appearance
Ronaldinho was arrested in Paraguay over claims that he entered the country using a fake passport.
According to the BBC, police in the country also searched the hotel where the Brazilian had been staying with his brother in the Paraguayan capital in the capital, Asuncion.
Paraguay's Interior Minister, Euclides Acevedo, clarified to ESPN Brazi that the two had not been arrested but are under investigation and that they are cooperating with the police.
"I respect his sporting popularity but the law must also be respected. No matter who you are, the law still applies," he said.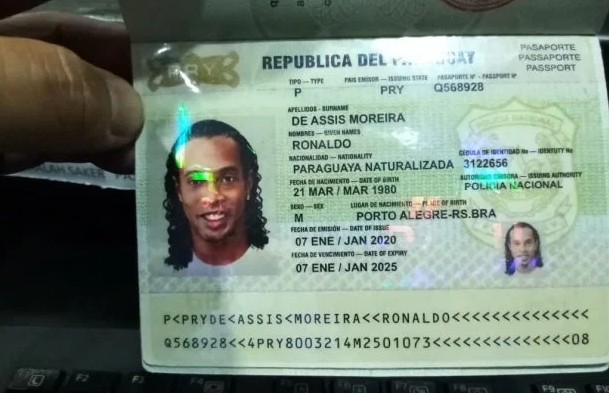 Another man who travelled with the brothers – 45-year-old Wilmondes Sousa Lira – has also been held.
When they appeared in court, the judge ordered them to be held in pre-trial detention, denying them bail or house arrest.
Ronaldinho's lawyers have argued that he had been given the Paraguayan passport as a gift from a local sponsor, and was unaware of any wrongdoing.
It is reported that Ronaldinho faces six months in jail for the offence if found guilty.
In July 2019, 57 of Ronaldinho's properties were seized following a court order, due to unpaid taxes.
A Brazilian newspaper, Folha de S.Paulo that Ronaldinho owed 9.5 million reais, the equivalent of GH¢ 13.5 million.
The former Barcelona player also reportedly also owed creditors 7.8 million reais, or GH¢ 11.1 million.
A judge in Porto Alegre told Reuters news that because the case was under judicial secrecy rules it couldn't comment on it.
The former player has also had his passports seized by Spanish and Brazilian authorities.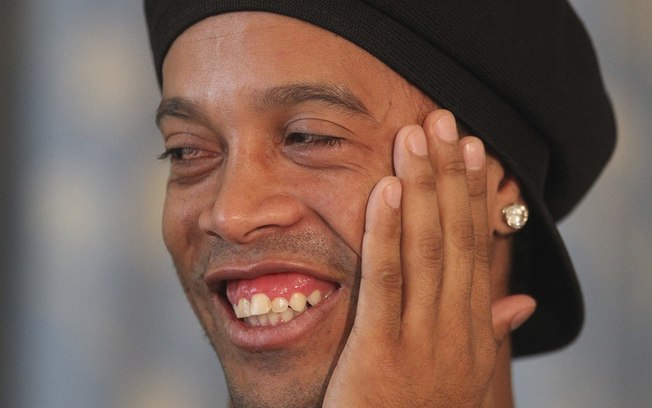 Ronaldinho featured on that year's Instagram Rich List, placing sixth, with the Brazilian reportedly charging £206,000 for every promotional post.
He had a storied career that spanned just over two decades, playing for some of Europe's biggest sides including Barcelona and AC Milan.
He enjoyed the most successful period of his career at the Catalan club, where he scored 94 goals and assisted 71 more.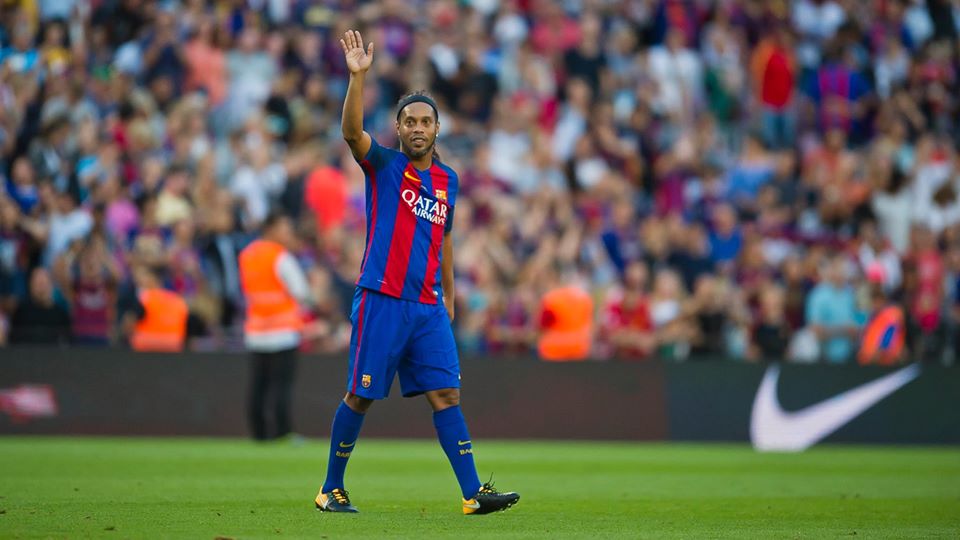 He was also named the World Footballer of the Year in 2004 and 2005, winning the Ballon d'Or in 2005.