The President of the Ghana Boxing Association (GBA), Peter Zwennes has suggested that boxer, Patrick Allotey might have been fortunate to walk away with just a six-month ban for misconduct.
The GBA handed the ban to Allotey last week as punishment for his assault on a football fan at the Accra Sports Stadium, following a disciplinary hearing.
Speaking to Citi Sports, Peter Zwennes said that had the GBA decided to apply its strictest sanctions, Allotey might have faced an indefinite suspension or the of his boxing license.
"There were issues of misconduct. Boxers have to comport themselves in and out of the ring and not bring the game into disrepute. That kind of conduct which has criminal connotations aside from civil liability certain brings the game into disrepute."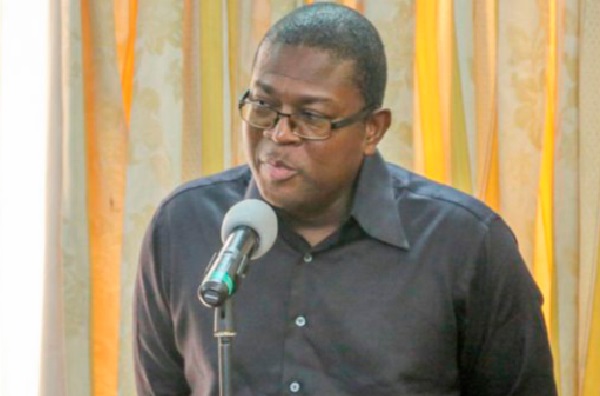 According to Mr Zwennes, the GBA considered the boxer's previously clean disciplinary record and his admission of guilt before deciding his punishment.
"He admitted his own guilt in this matter and he made a plea for leniency. We took all those issues into account. He's not one of the indisciplined boxers we have so I don't know what came over him but it happened. If we had to stretch the limits of the law he might have had an indefinite suspension or a revocation of his license."
"We took all his extenuating circumstances into consideration before handing him the six-month sanction which I think is fair."
Floored 
A video emerged a couple of weeks ago on social media, and promptly went viral, of Allotey punching another person in the face in the stands.
The fan, later identified as Kotoko die-hard Michael Siaw was dancing right in front of him apparently in celebration of the Porcupine Warriors' winner. Allotey appeared agitated by Siaw's antics and took out his anger on him.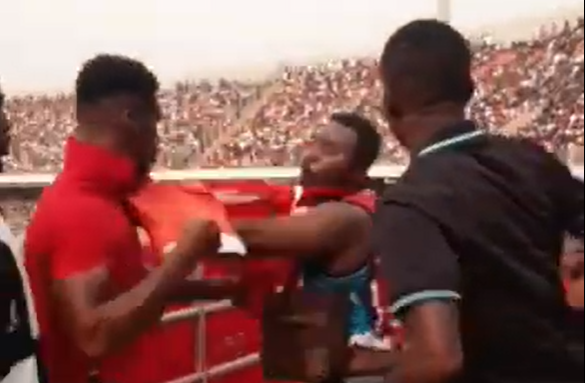 When the assault had gained mainstream media attention, the victim of the assault was sought out and interviewed.
He denied assertions that he had provoked Allotey into attacking him, insisting that he did not know that he was dealing with a professional boxer.
The public outrage that greeted the incident pushed Allotey to release a statement apologising for his actions.
Allotey stated that the violent outburst was unlike him, as he is usually a reserved person.
Allotey was then summoned by the Ghana Boxing Association to a disciplinary hearing over his actions.
Boxers are not permitted to engage in fights outside the ring so the incident had contravened the ethics of the profession.
He also turned himself in to the police, accompanied by his manager, last Friday after a warrant was issued for his arrest.
He was then transferred to the Accra Regional Police Command for investigations to proceed.
Pictures emerged of Allotey in handcuffs and went viral on social media.
The boxer was then granted bail.
The GBA, possibly hoping to make an example of him, suspended his professional license for six months. The GBA said in a statement that Allotey was found liable "on his own plea" and suspended his professional boing license for six months.
For more details of Patrick Allotey's fall from grace click here.